Burger King Russia used rape victim's likeness in social media ad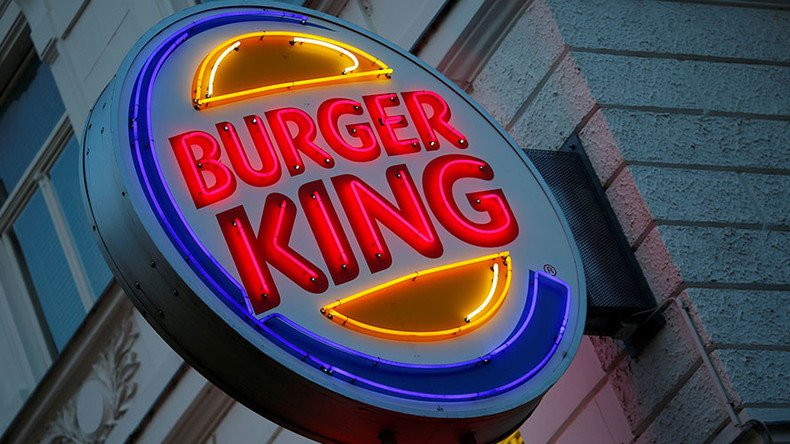 The Burger King fast food chain in Russia has taken down an ad depicting a 17-year-old victim of rape and beating. It comes after social media users clashed over Diana Shurygina's case – some supporting her, others saying the rape never happened.
On Tuesday evening, Burger King posted the image on its page in the Russian social network Vkontakte, showing a girl with the haircut and clothes Shurygina wore on a TV talk show where she told of her ordeal.
The underage Shurygina was allegedly raped at a party, with the 21-year-old perpetrator Sergey Semyonov sentenced to eight years behind bars (the sentence was later reduced to three years). Many Vkontakte users blamed the victim, saying she provoked Semyonov or outright lied about the rape. There are around 25,000 supporters in the group supporting him, and about 10,000 in the group set up to support the girl.
On the Burger King poster, the girl makes the same gesture she used on the show to indicate how much vodka she had drunk before the assault: "Just a little."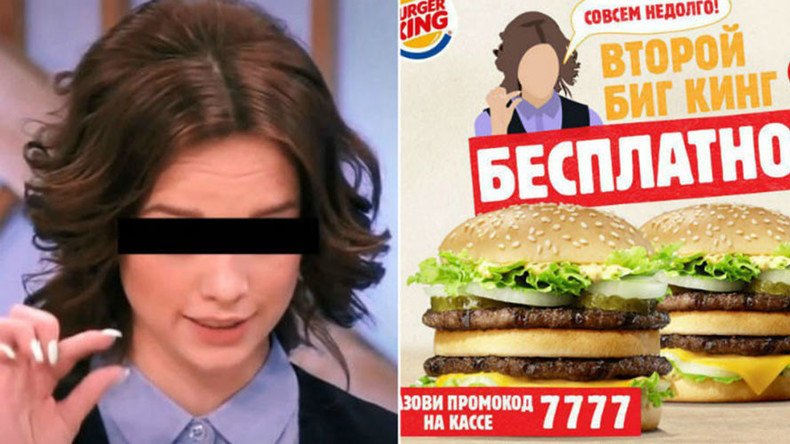 In the ad, it seems to mean that the special offer – buy one burger, get one free – "won't last long."
Following the posting, users began to express their indignation with the Burger King social network managers.
"This is the last straw, I'm not buying their food again," one of the more moderate Facebook comments goes. Other reactions ranged from an astonished "What the f*ck?" to calling the advert's authors "F*cking jerks."
Some users say the wrote emails to Burger King's US headquarters to have the ad taken down, though there's no indication they ultimately affected the decision.
The ad was eventually taken down, with no reason given. There has been no official statement from Burger King so far.
It is not the first time this story has been used over the last two months, though. The media outlet Life posted an ad saying their website has news and "a little bit of memes," referring to Diana's gesture about the vodka.
You can share this story on social media: