Israeli banks 'pillage' Palestine through settlement program and may be guilty of war crime – HRW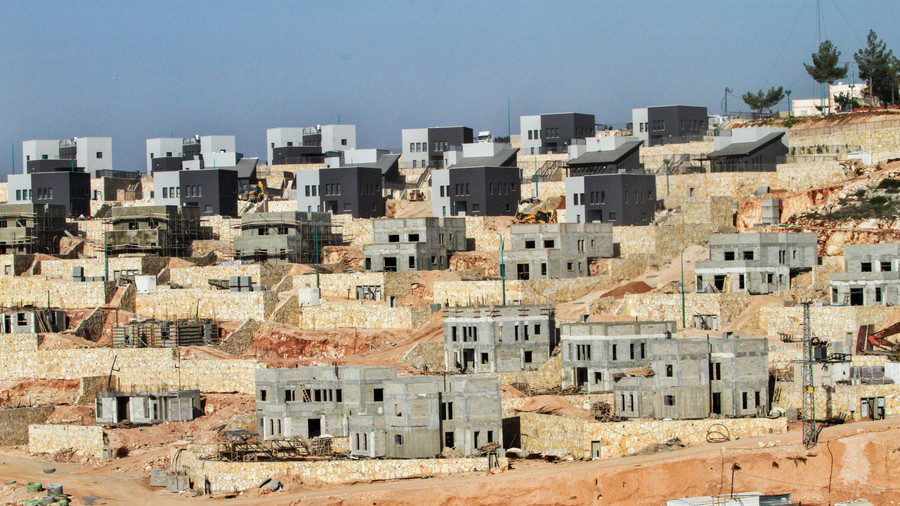 Deep involvement of Israeli banks in the building of illegal settlements in the occupied West Bank may amount to the war crime of pillage, HRW has said. While the settlements are condemned worldwide, Israel keeps building more.
"Israeli banks are facilitating their expansion and thus bankrolling these abuses," said the Israel/Palestine Advocacy Director of Human Rights Watch (HRW), Sari Bashi, in an article, published in World Policy earlier this week. "The involvement of banks in these transactions can amount to pillage—that is, seizing private property in conflict situations, in violation of the laws of war."
The official gave an example of the banks' involvement in settlement-related activities: The cooperation between developer Zemach Hammerman and Bank Leumi in constructing a new housing project in the settlement of Alfei Menashe. The developer and the bank have so-called "accompaniment agreements," designed to protect the investments of homebuyers, Bashi explained, adding that similar patterns are used in the development of other Israeli settlements.
"Israeli banks often enter into such agreements, which go beyond mere financing and create close partnerships with developers to expand settlements on land unlawfully seized from Palestinians," Bashi wrote. "The banks acquire an ownership interest in the development project, overseeing its construction, releasing homebuyer funds in accordance with building progress, and relinquishing ownership only upon completion."
Late in May, HRW released a damning report on the matter, dubbed 'Bankrolling Abuse.' The report highlighted the deep involvement of many Israeli banks in settlement building, supervising "each stage of construction, holding the buyers' money in escrow, and taking ownership of the project in case of default by the construction company." The HRW report includes a list of Israeli banks involved and the projects they develop.
The lands in occupied territories can be used solely for "security purposes" and to benefit the people living in it. In December 2016 the UN Security Council confirmed the illegal status of the settlements in Resolution 2334, urging Israel to halt all demographics-altering activities in the occupied West Bank.
READ MORE: Israel announces plans for 2,500 homes in occupied W. Bank days after Gaza bloodshed
"An occupying country transferring its own civilians into the occupied territory, as in the case of Israeli settlements on Palestinian land, is a war crime under the Fourth Geneva Convention and according to the International Criminal Court. The involvement of banks in these transactions can amount to pillage—that is, seizing private property in conflict situations in violation of the laws of war," Bashi explained.
While the settlement-building has attracted worldwide condemnation, Israel seems to be eager to continue the process. Just a day after the HRW report was released, Tel Aviv approved construction of nearly 2,000 additional settler homes in the West Bank.
Like this story? Share it with a friend!