'War crimes': Palestine calls on ICC to investigate Israeli 'human rights violations'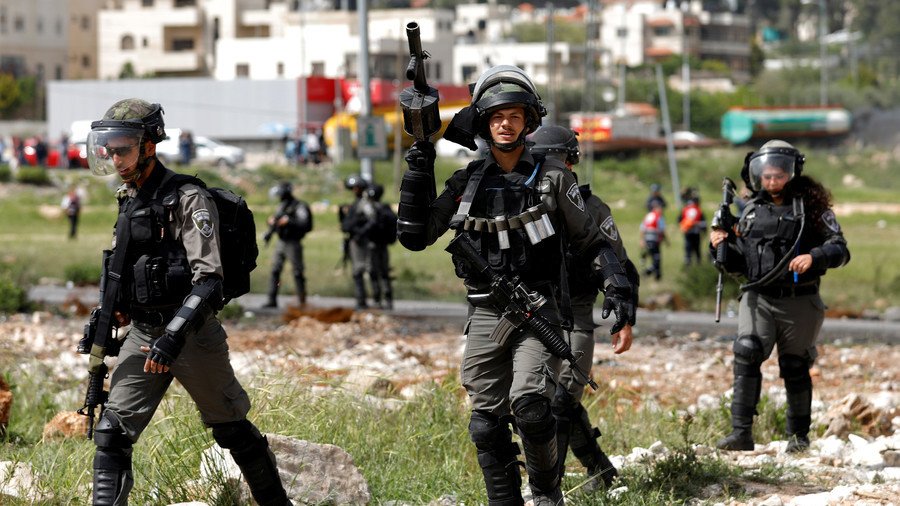 The Palestinian Foreign Ministry has asked the International Criminal Court to open a probe into Israeli violations against Palestinians, linked to illegal settlements, calling Tel Aviv's actions "crimes against humanity".
The settlements are "the single most dangerous threat to Palestinian lives, livelihoods, and national rights," the ministry said in a statement released on Facebook. Israel called the move "cynical" and claimed the request to the ICC has no legal validity.
Saying that while "Israel maintains, expands, and protects the settlement regime by committing war crimes, crimes against humanity," Palestinians are not seeking revenge but redress and "justice for the crime of apartheid against the Palestinian people."
READ MORE: 'Americans seen as invaders': Palestinian officials equate US embassy move to Israeli occupation
Palestine exercised its right as a State Party to the Rome Statute – the treaty that established the ICC – to refer the situation in the region to the international tribunal. The ministry says that Palestinian people "continue to suffer from ongoing, widespread and systematic crimes" committed by Israel.
Palestine says that among the "grave crimes" committed against its people are forcible transfer, unlawful killing of peaceful protesters, and the demolition of Palestinian homes. The Israeli policy of mass arbitrary detention and torture also fall under the court's jurisdiction. "This step [Palestine's call to the ICC] is intended to ensure that those most responsible for these crimes are held accountable for their actions without further delay," the ministry stated.
Tensions in the region have escalated during six-week-long protests, known as the Great March of Return, near the Gaza border. During the opening ceremony of the US Embassy in Jerusalem, violence peaked to a level unseen in previous weeks. Sixty Palestinian protesters were killed and over 2,000 injured by Israeli forces.
A number of human rights groups slammed the brutal response towards the demonstrators. Amnesty International called the situation in Gaza "another horrific example of the Israeli military using excessive force and live ammunition in a totally deplorable way."
The UN human rights chief, Zeid Ra'ad Al Hussein, accused Tel Aviv of depriving nearly 1.9 million people in Gaza of basic rights and creating inhumane conditions. "They are, in essence, caged in a toxic slum from birth to death; deprived of dignity; dehumanised by the Israeli authorities," he said last week.
You can share this story on social media: