'Americans seen as invaders': Palestinian officials equate US embassy move to Israeli occupation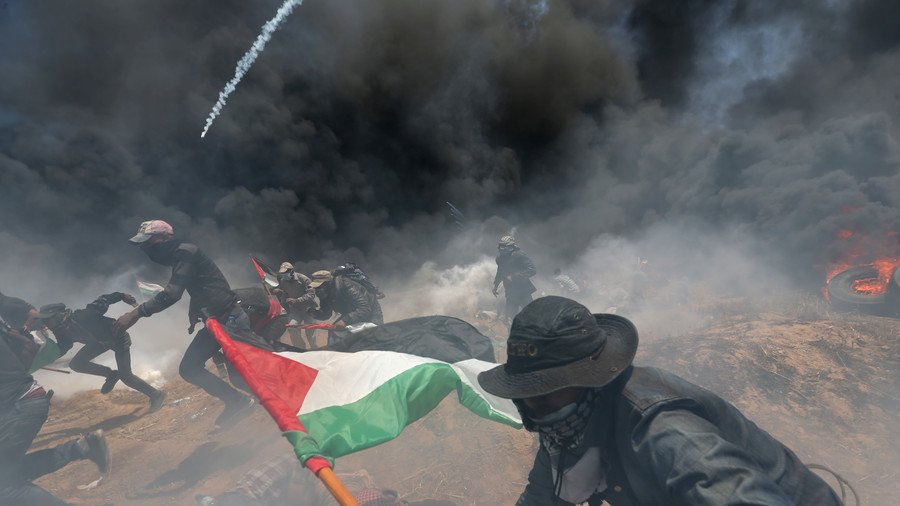 Palestinian politicians have condemned the US for moving its embassy to Jerusalem, likening the move to Israel's seizure of Palestinian land.
Feisal Abu Shahlaa, a member of the Fatah party, said the US is now viewed as "invaders" of Palestinian territories following President Donald Trump's decision to move the country's diplomatic headquarters from Tel Aviv. The US now officially recognizes the city as Israel's capital. "What we see is a seizure of our lands, something only Israelis did before," Abu Shahlaa said in an interview with Sputnik.
Ruhi al Fattuh, a member of Fatah's Central Committee echoed his party colleague's remarks. "The land the US embassy stands on was illegally occupied. The Americans continue the Israeli practice of building settlements in Palestine," Fattuh said.
Fattuh said Palestinians also see the relocation as a breach of international law citing UN Security Council Resolution 478 which ruled out recognition of Jerusalem as Israel's capital in 1980.
Fattuh was adamant that Palestinians will appeal to the UN to defend their rights, saying: "Americans will not succeed in changing Jerusalem's historical status as the capital of an independent Palestinian state."
Shahlaa went on to blame the US for the 60 Palestinians who were killed by Israeli forces in Gaza while protesting the embassy's opening Monday. An eight-month-old baby thought to have inhaled Israeli tear gas was among the dead.
Calling on other Arab other Muslim-majority countries to close their embassies in protest, Shahlaa insisted that "aggressive actions" are now "forcing Palestinians to abandon all attempts to reach a peaceful resolution [of the conflict] and move on and resist."
During demonstrations on the day of the US Embassy's inauguration in Jerusalem, at least 60 Palestinian protesters, including children, were killed by Israeli bullets and tear gas in what the Palestinian government describes as a "terrible massacre." The violence was condemned by rights groups and most UN Security Council members, with even the US' closest allies refusing to stand by Washington's support for Tel Aviv.
Israel however blames Hamas for instigating the violence, saying the group organised attacks on the border fence with Gaza which justified Israel's use of deadly force. Israeli PM Benjamin Netanyahu called the Gaza border clashes "a warlike act," rather than "civilian" protests. "Israel will continue to defend itself as necessary and will not allow anyone who calls for its destruction to break into our borders and threaten our communities," Netanyahu said, deflecting widespread criticism.
Like this story? Share it with a friend!
You can share this story on social media: