'Caged in toxic slum': UN rights chief slams Israel over deadly Gaza protests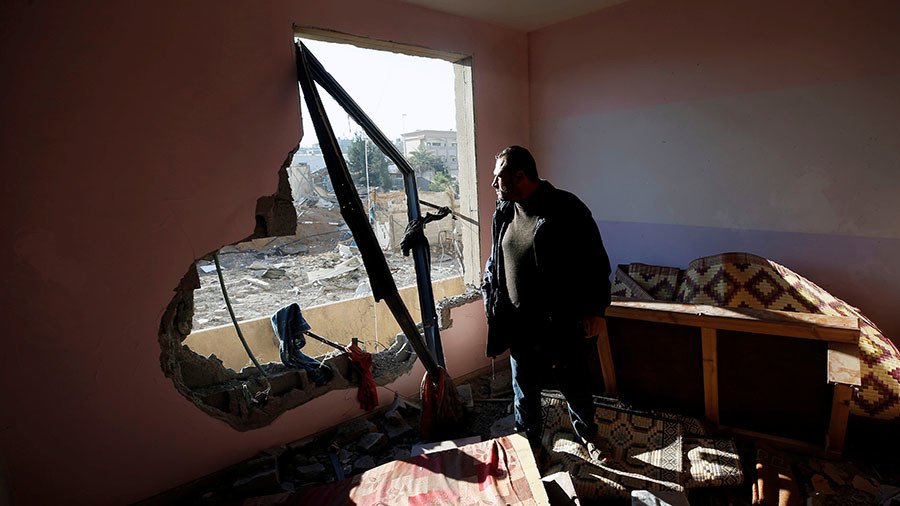 Israel is depriving 1.9 million people in Gaza of basic rights and creating inhumane conditions, according to a UN human rights chief. He has also castigated the use of lethal force by Israel during the recent protests.
"They are, in essence, caged in a toxic slum from birth to death; deprived of dignity; dehumanised by the Israeli authorities," UN High Commissioner for Human Rights Zeid Ra'ad Al Hussein stated.
The UN human rights watchdog called a special session on Friday in the wake of "appalling" events in Gaza. Some 87 Palestinians, including 12 children, were killed by Israeli security forces since March 30, with more than 40 fatalities and more than 1,300 injured on Monday alone, the UN estimates.
"This was not 'a PR victory for Hamas', in the reported words of a senior Israeli military spokesman; it was a tragedy for thousands of families," Zeid said in the opening speech at a special session of the Human Rights Council. Given the "stark contrast in casualties" on each side, and stressing that the demonstrators did not pose a threat to the lives of Israelis, he said the response amounted to "willful killings" in a grave breach of the Fourth Geneva Convention.
"Nobody has been made safer by the horrific events of the past week," he added.
READ MORE: Turkey vows to bring Israel to ICC over Gaza carnage, Tel Aviv says Ankara will be there first
Apart from their right to protest, people in the "occupied Palestinian territory" are deprived of basic rights and the situation in general is deteriorating. Zeid cited continuing settlement building, punitive demolitions which he called a "form of collective punishment," restrictions of free movement, unlawful detentions as examples of those violations and blasted impunity for them.
"What do you become when you shoot to kill someone who is unarmed, and not an immediate threat to you? You are neither brave, nor a hero," the human rights chief said.
The commissioner has called for an international impartial investigation into the Gaza events.
You can share this story on social media: