Israel announces plans for 2,500 homes in occupied W. Bank days after Gaza bloodshed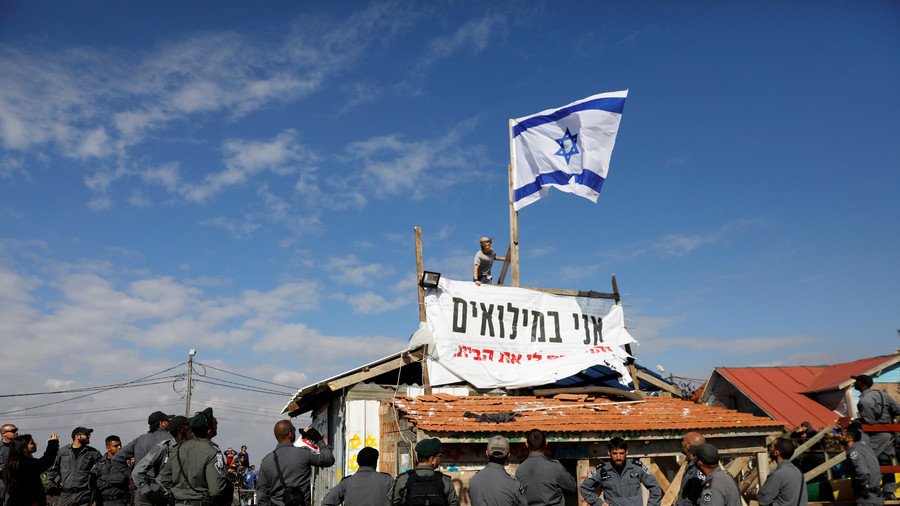 Israel says it plans to build 2,500 new settler homes in the West Bank in violation of a 2016 UNSC resolution. It comes just days after the IDF killed dozens of Palestinians protesting the Israeli occupation.
Israel's Defense Minister Avigdor Lieberman said on Thursday that he was finalizing plans for the construction of new homes in Jewish settlements in the occupied West Bank.
Writing on Twitter, Lieberman said he would seek approval for the project next week, expressing hope that the regional planning board – the High Planning Council in Judea and Samaria – would designate 1,400 of the housing units for immediate construction.
"We will promote building in all of Judea and Samaria, from the north to south, in small communities and in large ones," Liberman wrote, using the Biblical names for the West Bank. Some 500,000 Israelis already live in the occupied West Bank and East Jerusalem.
בשבוע הבא, נביא לאישור מועצת התכנון העליונה ביהודה ושומרון 2500 יחידות דיור חדשות, מתוכן 1,400 לבנייה מיידית. אנו נקדם בניה בכל רחבי יהודה ושומרון, מצפון עד דרום, בישובים קטנים וגדולים. נמשיך ליישב ולפתח את יהודה ושומרון, במעשים.

— אביגדור ליברמן (@AvigdorLiberman) May 24, 2018
The pending construction project is in direct violation of UN Security Council Resolution 2334. Adopted in December 2016, the resolution states that Israel's settlements in the West Bank and East Jerusalem constitute a "flagrant violation" of international law and have "no legal validity."
Earlier this week, the Palestinian Foreign Ministry called on the International Criminal Court to open a probe into Israel's illegal settlements, calling Tel Aviv's actions "crimes against humanity." The settlements are "the single most dangerous threat to Palestinian lives, livelihoods, and national rights," the ministry said in a statement released on Facebook. Israel dismissed the Palestinian statement as "cynical" and claimed the request to the ICC had no legal validity.
The project marks the latest Israeli action to come under international scrutiny. This month, Israel welcomed the relocation of the American, Paraguayan and Guatemalan embassies from Tel Aviv to Jerusalem – a move that has been widely condemned by the international community.
In December, the United Nations General Assembly voted by 128 to 9 to declare the United States' controversial decision to recognize Jerusalem as Israel's capital "null and void."
Lieberman's announcement also comes just a week after month-long Palestinian protests, known as the Great March of Return, near the Gaza border. During the opening ceremony of the US embassy in Jerusalem, violence peaked to a level unseen in previous weeks. Some 60 Palestinian protesters were killed and more than 2,000 were injured by Israeli forces.
Like this story? Share it with a friend!
You can share this story on social media: