Top secrete: Kim 'brings' portable toilet to Singapore to 'deny enemies insight into his stool'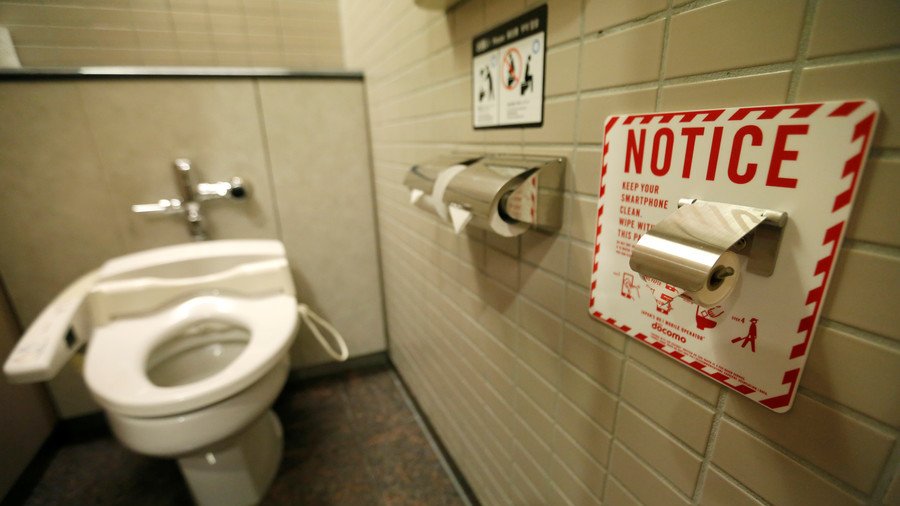 North Korean leader Kim Jong-un has reportedly gone to extreme measures to prevent his enemies getting an insight into the state of his health during the Singapore summit – including bringing his very own toilet.
Kim arrived in the city with a bullet-proof limousine and a portable toilet in tow, according to South Korean newspaper Chosun. The purpose of the toilet, aside from the obvious, is to "deny determined sewer-divers insights into the supreme leader's stools," the conservative news outlet reported.
READ MORE: Fox host calls Trump & Kim 2 dictators, Twitter erupts
Lee Yun-keol, who was an official in the North Korean Guard Command unit before he defected to South Korea in 2005, told the Washington Post in April that Kim always travels with his own toilet as he will not use public restrooms.
"The leader of North Korea has a personal toilet that follows him around when he travels," Lee said. "The leader's excretions contain information about his health status, so they can't be left behind."
READ MORE: Kim in limo? Massive convoy presumably carrying N. Korean leader rolls through Singapore (VIDEO)
There have been many reports about the lengths that North Korea will go to protect Kim's 'excretions.' In 2015, South Korean news agency DailyNK reported that Kim keeps a customized bathroom in his convoy of vehicles at all times.
"There are multiple vehicles within the convoy so that people cannot tell which one he is in, and there is a separate car that acts as his restroom," a source in South Pyongan Province familiar with Kim's Escort Command told the agency.
Think your friends would be interested? Share this story!
You can share this story on social media: