Kim in limo? Massive convoy presumably carrying N. Korean leader rolls through Singapore (VIDEO)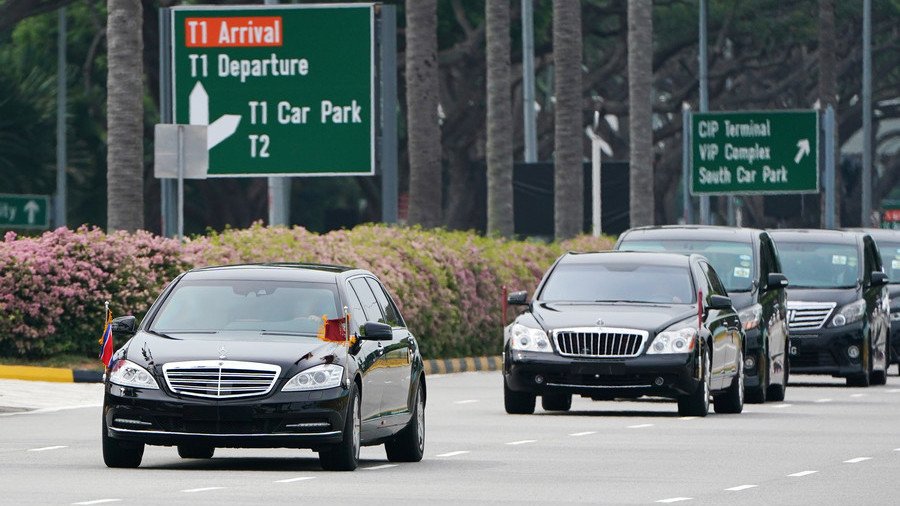 Shortly after Kim Jong-un arrived in Singapore for milestone talks with Donald Trump, the streets of the South Asia city were filled with a massive motorcade featuring a police escort, black limos, and even a fire truck.
The convoy, thought to be carrying North Korean leader Kim Jong-un, traveled at high speed through downtown Singapore on Sunday afternoon. The motorcade included massive a police and security escort, as well as black limousines, one of which bore the North Korean coat of arms on its doors. It also featured multiple vans and – for whatever reason – a fire engine.
Kim Jong-un's plane landed in Singapore earlier on Sunday, two days before a planned milestone meeting with US President Donald Trump. The two leaders are expected to meet on Tuesday at the Capella Hotel on Singapore's Sentosa Island, with denuclearization and bilateral relations on the agenda.
Like this story? Share it with a friend!
You can share this story on social media: