Ramadan suicide: Man jumps to his death into crowds at Mecca's Grand Mosque (VIDEO)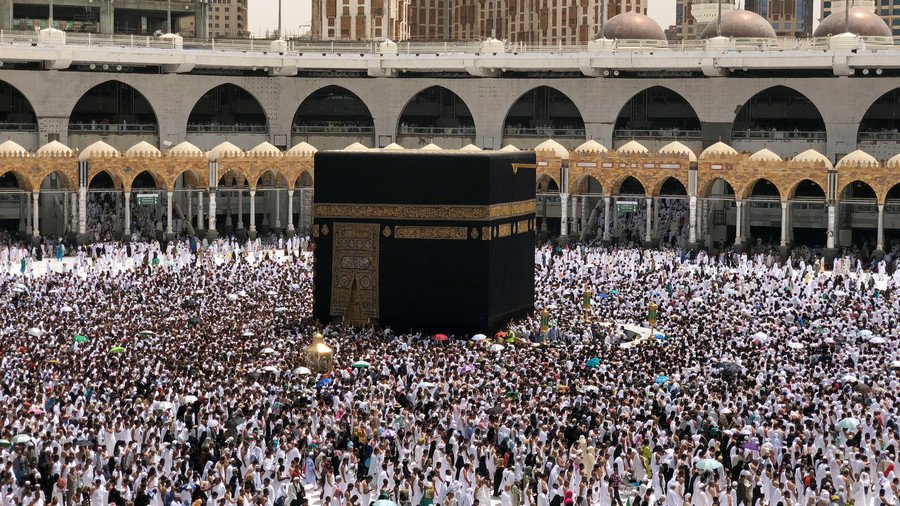 A foreigner has jumped off the roof of the Grand Mosque in Mecca and died on the spot, Saudi Press Agency (SPA) reported citing local police. Alleged footage of the incident was published by Turkish newspaper Daily Sabah.
The man jumped to his death at the Grand Mosque on Friday evening, according to the SPA. His body was immediately sent to a local hospital and the investigation into the incident and the man's motives is ongoing. There were no reports on any other people injured.
Footage allegedly showing the body falling into a crowd of pilgrims meters away from the Kaaba, a cube-shaped structure in the center of Islam's most important mosque was published by Daily Sabah. The crowd is seen recoiling away from the spot as the man fell.
WARNING: DISTURBING FOOTAGEMan commits suicide inside the Grand Mosque of Mecca housing the Kaaba, Islam's holiest site, by jumping from the third floor pic.twitter.com/wzIdJ8jdL3

— DAILY SABAH (@DailySabah) 9 июня 2018 г.
While the man's identity has not been announced, there are conflicting reports on the matter. Daily Times says that he was 35 years old, and Daily Sabah reports citing local media that he was a 26-year-old French citizen who converted to Islam.
The incident occurred during the fasting month of Ramadan, when thousands of Muslims flock to the Grand Mosque. Suicide is considered a major sin in Islam.
Last year, a Saudi man was captured by police as he was trying to set himself ablaze near the Kaaba.
Think your friends would be interested? Share this story!
You can share this story on social media: