Trump says he will know if Kim talks are a success 'within 1st minute' by using his 'touch & feel'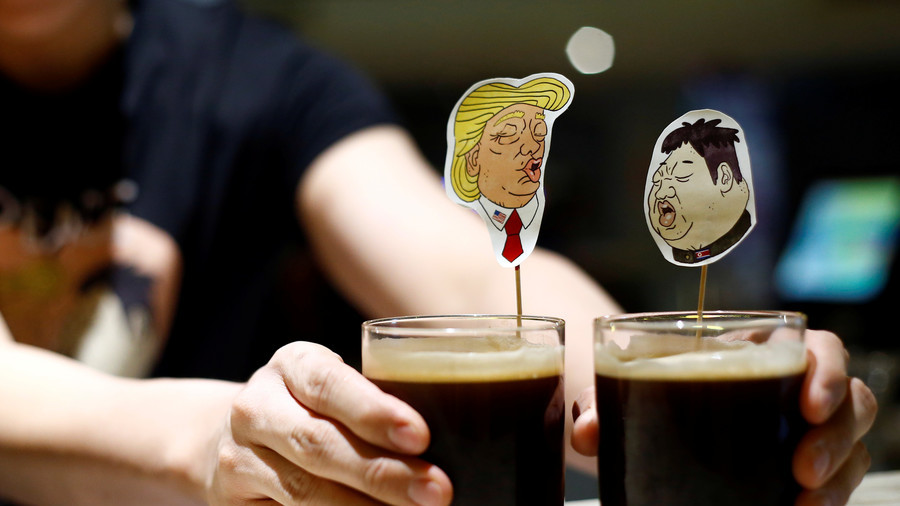 Donald Trump says he is prepared to be wowed by Kim Jong-un at their "one-shot" talks on Tuesday, but added that he will sense straight away if the meeting is futile and "won't waste Kim's time."
"It's a one-time shot and I think it's going to work out very well," Trump told reporters during a lengthy press briefing at the conclusion of the G7 meeting in Quebec on Saturday afternoon.
Saying that the North Korean leader has "an opportunity to do something great for his people," Trump insisted that his team was going into the first-ever meeting between the two countries at this level with a "positive spirit."
But Trump also hedged his bets, claiming that the results he demands – a complete denuclearization of the peninsula – could take time.
"It may not work out. There's a good chance it won't work out. There's probably an even better chance that it will take a period of time, it'll be a process," said Trump.
According to the US president, who earlier this week said that he "didn't have to prepare very much" for the meeting other than ready himself to "get things done," much will hinge on Kim's character and openness to genuine negotiation.
"This is a leader that's really an unknown personality, people don't know much about him. I think that he's going to surprise on the upside, very much on the upside, we'll see," said Trump.
The US president predicted that he will know "within the first minute" if the Singapore summit, which has been under threat of cancellation, is a success.
How? "Just my touch, my feel, that's what I do," Trump said.
Later, the US president expanded on this thought.
"You know, in the way they say you know you're going to like somebody, like in the first five seconds? You ever hear that one?" Trump said. "Well, I think that very quickly I'll know whether or not something good is going to happen."
"I'm not going to waste my time, I'm not going to waste his time," he added.