'Get me off this f**king plane!' Passenger aircraft diverted after death threats on board
Published time: 8 Jun, 2018 08:13
Edited time: 9 Jun, 2018 07:54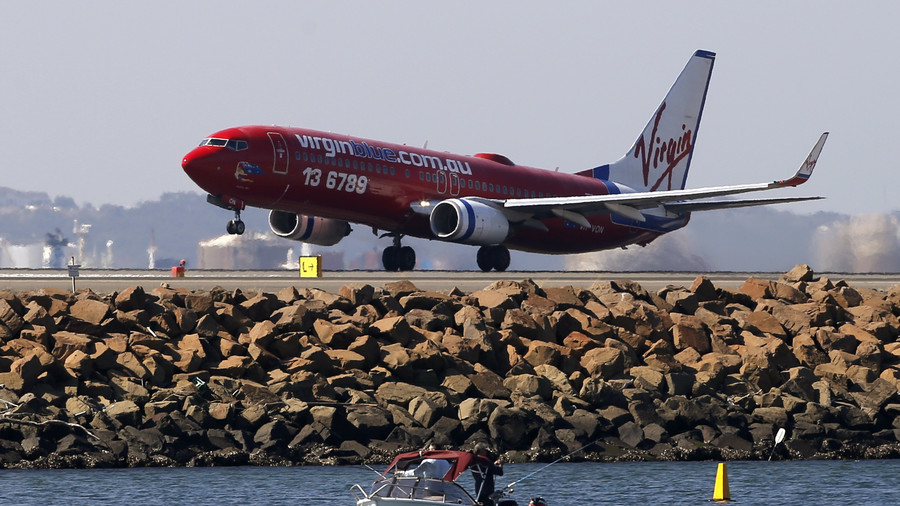 Passengers on a Virgin Australia flight were given a fright when a woman loudly threatened to kill people unless pilots landed the plane. She warned others not to get near her, saying she couldn't breathe.
The overnight flight from Melbourne to Perth had only been in the air for a little over an hour when the woman started shouting, "Get me off this f**king plane, don't f**king come near me, I can't breathe," a witness told the Australian Broadcasting Corporation (ABC).
When flight attendants attempted to calm her down, the woman threatened to kill people if the plane wasn't landed.
The woman got her wish, as the flight was diverted to Adelaide. However, she was greeted by five Australian Federal Police (AFP) officers who escorted her off the aircraft.
Her bags were removed and inspected, and the plane was eventually refueled before continuing its journey to Perth, turning what should have been a 4.5 hour flight into a much longer one. The saga was described by one passenger as the "flight from hell."
Virgin Australia has apologized to passengers for the incident, with a spokesperson saying that "the safety of our guests and crew is always our number one priority."
Think your friends would be interested? Share this story!