Airborne poo rained into car after plane fly-by, Canada motorist says
Published time: 4 Jun, 2018 22:56
Edited time: 5 Jun, 2018 09:08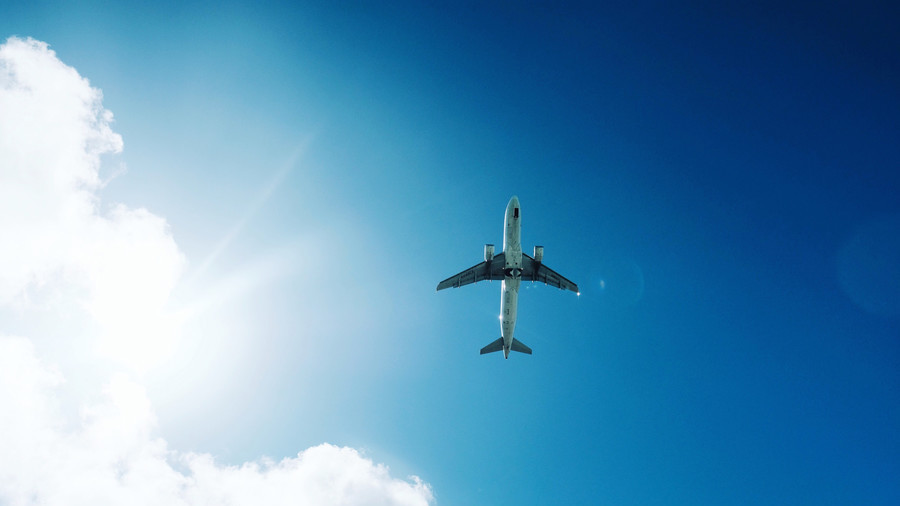 Authorities in Canada are investigating claims that human feces fell through a motorist's sunroof after falling from a passenger jet and that it has happened more than once.
Canada Transport is reportedly looking into an incident which occurred last month along –and possibly thousands of miles above– a junction in Kelowna, British Columbia. According to Susan Allan, she was driving through an intersection near Spall Road and Bernard Avenue when she was met by a nasty and very smelly surprise.
READ MORE: Trainee pilot lands plane on California street at rush hour (PHOTOS, VIDEO)
The shocked Kelowna motorist told Castanet news that her car was "inundated" by a smelly brown liquid which appeared to come from a passing plane.
"The car was just inundated with poo. It was falling from the sky, you could feel the drops hitting you. When I looked up there was nothing above us but a plane. It had already flown a bit past obviously. But you could still see things falling from the sky, coming through my sunroof," Allan said.
Allan is reportedly not the only person in the area to experience such a stinky phenomenon, either. A Kelowna man has reported a similar incident in which his car was splattered by poo while parked in a driveway.
According to CTV News, Transport Canada, the government agency for transport management, has launched an investigation into the May 9 and 12 events.