Spy scandal in Ukraine: Special forces tried to recruit RIA Novosti reporter, asking to leak data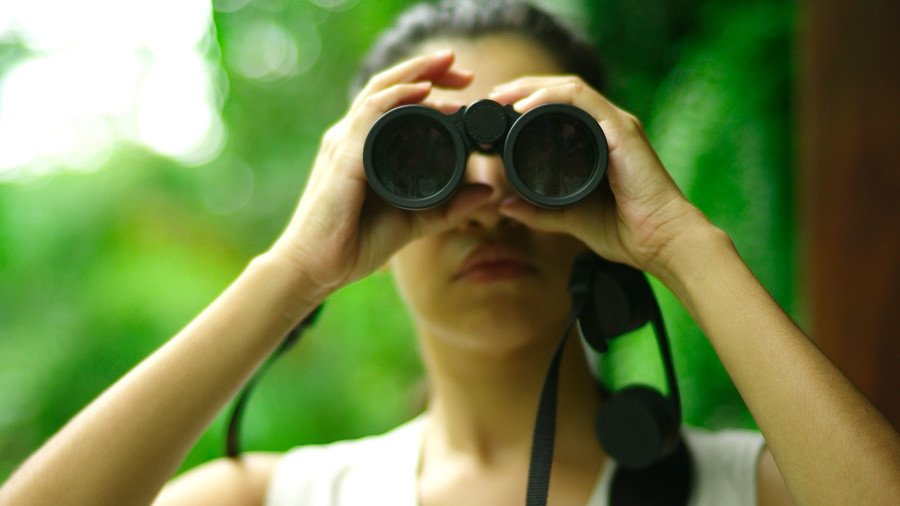 Ukrainian security forces asked a Lithuania-based journalist working for a Russian news agency to spy for them and leak data on her colleagues. Russia's Foreign Ministry reacted, saying freedom of expression in Ukraine is "dead."
A reporter working for RIA Novosti news agency in Lithuania, Irina Vysokovich, travelled to the Ukrainian town of Kherson to cover the trial of her colleague, Kirill Vyshinsky, deputy editor-in-chief of RIA Novosti Ukraine. He had been arrested in Kiev and accused of treason.However, Vysokovich didn't make it to court on Friday as events took a turn worthy of a spy blockbuster. Before she managed to enter the courtroom, she was put into a car and driven to the Ukrainian Security Service (SBU) office.
The reporter was interrogated for several hours about her work by special service agents. They then made the reporter sign papers stating that she was ready to leak data on her colleagues.
The Russian Foreign Ministry slammed the incident, accusing "the Ukrainian regime" of pressuring, threatening, and organizing provocations against journalists. "This incident is further proof that freedom of expression in Ukraine has ceased to exist," the ministry said in a statement.
Meanwhile, the SBU claimed that Vysokovich had fabricated the story, saying that they merely conducted "an interview" with her, the Ukrainian news agency reported. The security service also accused the woman, who was in the country on a journalistic assignment, of coming to Ukraine for the purpose of "propaganda."
What the SBU called an "interview" frightened Vysokovich. Recalling the incident, the reporter said that none of the SBU officers had provided their full names. She said they pressured her and told her that their bosses "want blood," according to RIA Novosti.
READ MORE: Kiev's fake Babchenko murder erodes media & information credibility – Intl Journalist Federation
In order to be released, the reporter had to state on camera that she had no complaints about the SBU, despite the fact that her detention was not even documented properly. "I was told that I would be nicknamed Mila, I would be released, and then reached out to. Otherwise, I would stay here for a long time," Vysokovich said.
The attempt to recruit Vysokovich is yet another scandal involving Russian-linked media figures in Ukraine. Earlier this week, the murder of Russian journalist, Arkady Babchenko, which turned out to be staged by the SBU, made headlines and put Kiev under fire from international journalist organizations.
READ MORE: 'Just in case, I am not suicidal,' journalist accused of treason tells Ukrainian court
Meanwhile, Vyshinsky's apartment in Kiev has been robbed, the journalist's lawyer told RIA Novosti on Sunday, adding that the police had arrived on site to document the damage.
Think your friends would be interested? Share this story!
You can share this story on social media: