No sanctions relief for N. Korea until 'verifiable & irreversible' denuclearization – Mattis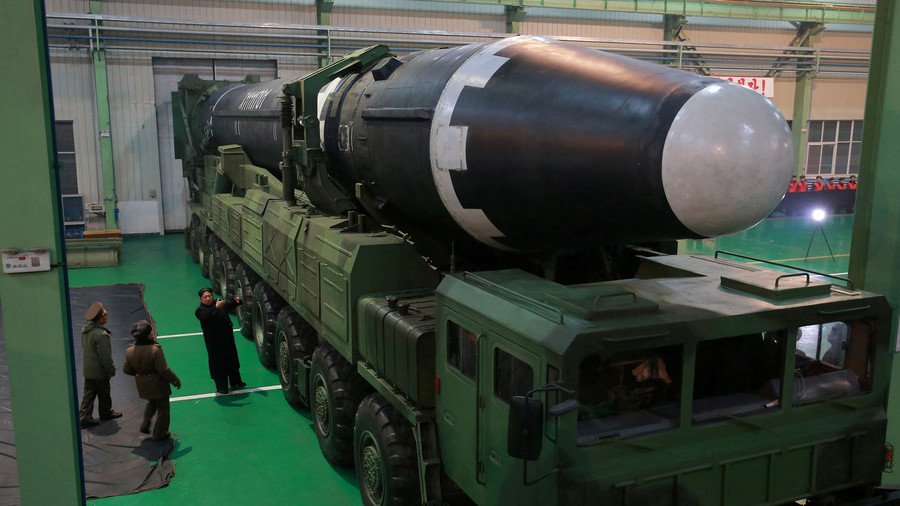 Pyongyang will have to demonstrate clear steps towards denuclearization before any sanctions are eased, US Defense Secretary James Mattis has warned, ahead of highly anticipated US-North Korean leaders' talks.
"We will continue to implement all UN Security Council resolutions on North Korea. North Korea will receive relief only when it demonstrates verifiable and irreversible steps to denuclearization," Mattis stated in Singapore on Sunday.
The remark was given at a meeting with the South Korean and Japanese defense ministers, Itsunori Onodera and Song Young-moo, on the sidelines of the Asia Security Summit, known as the Shangri-La Dialogue. It was the first time since October that the three top defense officials have met.
"We can anticipate, at best, a bumpy road to the negotiations," the defense secretary added.
After the trilateral talks, South Korea's Young-moo said recent developments in North Korea were cause for cautious optimism, but this opinion was apparently not shared by his Japanese counterpart. "Japan, Korea and the US continue to agree that pressure is needed to be applied on North Korea," Onodera told reporters.
The talks between US President Donald Trump and North Korean leader Kim Jong-un are scheduled for June 12. The meeting has been already cancelled and subsequently rescheduled by Washington.
Trump has said that he wants to see the North fully denuclearized, and Kim appears to support this position. However, Pyongyang first wants security guarantees from Washington, which has yet to step back from drills with its allies on the North Korean doorstep. US maneuvers in the region have always been deemed acts of aggression by Pyongyang.
Some high-ranking US officials recently made controversial statements about thwarting the North's nuclear program, triggering harsh reaction from Pyongyang. Last month, US Vice-President Mike Pence said that North Korea might end up like Libya if Kim fails to make a deal on nukes. Earlier, US National Security Advisor John Bolton also mentioned the "Libyan model" of surrendering the nuclear arsenal as well.
Less than 10 years after Tripoli gave up its nuclear research materials and sent them to the US in 2003, its government was overthrown with the help of NATO-led intervention.
Like this story? Share it with a friend!
You can share this story on social media: