Aircraft window cracks in extreme turbulence forcing emergency landing in China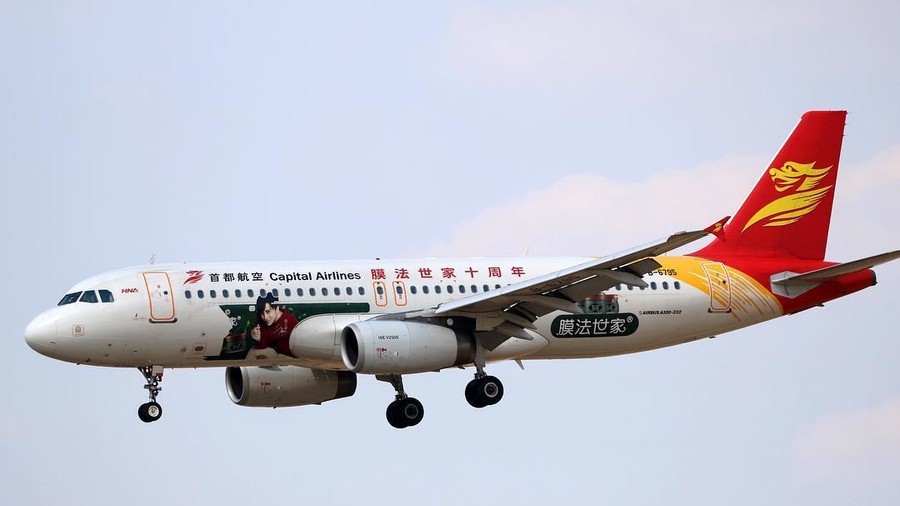 Frightened passengers of a Beijing Capital Airlines flight said their aircraft was forced to make an emergency landing after one of its windows cracked amid violent turbulence.
About an hour after flight JD421 departed the Chinese city of Hangzhou on Tuesday, en route to Nha Trang in Vietnam, the Airbus 321 experienced unexpected turbulence. The aircraft was affected so hard it was forced to return for an emergency landing.
"After flying for more than an hour, the plane suddenly bumped violently," a passenger identified as Mr. Zheng told one of the local newspapers. "After so many plane rides, I have never encountered such severe air jolts. Many children in the cabin were frightened and crying."
Passengers reported seeing a "crack on the windshield" after the pilot announced that the plane suffered a malfunction. The airline, however, later stated that its plane was forced to turn around because of a "general aircraft failure," and that a crack was actually in the porthole outside of the cockpit.
Capital Airlines provided a 400 yuan ($62) compensation to each of the 211 passengers before flying them out on an evening flight.
Sichuan captain lands aircraft after co-pilot 'sucked halfway' out the windshield (PHOTOS, VIDEO)
Tuesday's incident happened just weeks after Sichuan Airlines 3U8633 made an emergency landing in southwest China, due to a broken cockpit window that sucked a co-pilot halfway out of the aircraft at 32,000 feet. Despite the terrifying experience, the co-pilot and another crew member suffered only minor injuries.
If you like this story, share it with a friend!
You can share this story on social media: