'Every country does it': Ex-US under secretary of state backs propaganda use (VIDEO)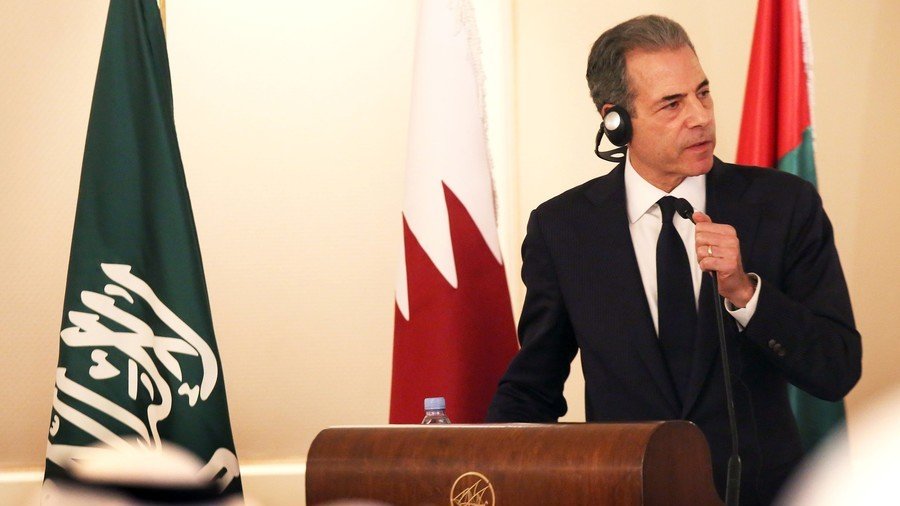 Richard Stengel, once the fourth-ranking official in the US State Department and a former editor at Time, has seemingly backed the use of government propaganda against citizens during a discussion about 'fake news.'
The former US under secretary of state in the Obama administration, who was also the managing editor of Time magazine from 2006 to 2013, has made a career of writing about disinformation use. In his time in government, Stengel used a State Department blog to describe Russia Today as operating a "disinformation campaign."
Stengel's boss at the time, John Kerry, went one step further by calling RT a "propaganda bullhorn."
READ MORE 'Propaganda bullhorn': John Kerry attacks RT during Ukraine address
In a university workshop organized by the Council On Foreign Relations, a US think tank for journalists, educators and business executives, Stengel now appears to approve of propaganda, which is the dissemination of biased or misleading information with the goal of influencing a certain agenda.
"Basically every country creates their own narrative story," Stengel said. "My old job at the State Department was what people used to joke [call] the chief propagandist job. I'm not against propaganda, every country does it and they have to do it to their own population and I don't necessarily think it's that awful."
The comment didn't go down well with one audience member, however, who said that the US media "flipped" on the developing world. "We lived with, for many, many years, a master narrative that was and still is propaganda," the man said.
During the talk, Stengel lead a panel exploring the changing face of news media. Joan Donovan, media manipulation researcher at Data & Society, described how a desire by news outlets to hoover up information online is leading some journalists to pick up false stories.
Giving an example of fake weather pictures being presented as real in the news, she suggested that journalists are no longer in control of the information they acquire.
"They [reporters] are not even in control of the distribution of those images [appearing online] anymore. They don't have time to vet them, they're showing up on Twitter. The issue with making sense of that source material is that, in a sea of information, there are authentic pieces and there are things that people have made in order to leverage the moment."
She also said journalists are increasingly falling into traps set by people or organizations designed to undermine entire news networks.
READ MORE: US seeking to turn OPCW into 'manipulation instrument' to exert pressure on Syria – Russian MoD
"It's a tactic that these, what I call media movements, have taken up," she said. "There are movements of people online that only care about destabilizing the media industry. They'll even sometimes impersonate white nationalists to try get media to pick up a story. What they really want to do is get journalists to issue retractions and correction to destabilize the entire news network."
Think your friends would be interested? Share this story!
You can share this story on social media: