Israel brags it is 1st state to use US-made F-35 in combat & 'attacks on different fronts'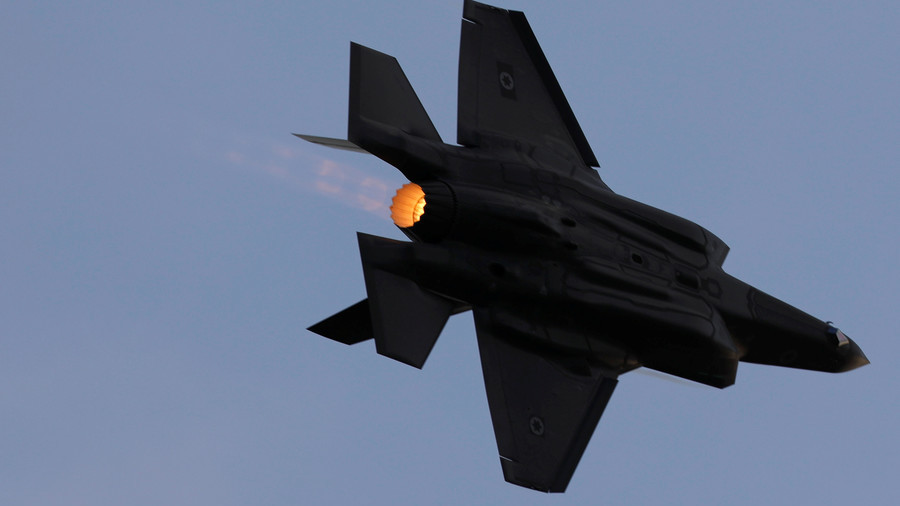 Israel, which has conducted several air raids in neighboring Syria, now brags it is the first country to use the US-made F-35 in combat to "attack" targets in the Middle East. It did not specify the targets.
"We are flying the F-35 all over the Middle East. It had become part of our operational capabilities," Israel Air Force Commander Major-General Amikam Norkin said at the AF Senior Air Force Conference in Herzilya on Tuesday.
READ MORE: VIDEO of Israeli rocket hitting Syrian SA-22 aerial defense system
Norkin further stated that "We are the first to attack using the F-35 in the Middle East and have already attacked twice on different fronts." The Israeli Air Force chief, however, left out the part about which targets were actually hit by the jets, though Tel Aviv recently launched a massive attack inside war-ravaged neighbor Syria. It has also been blamed for a number of similar attacks, though weaker in scale. This has only fueled tensions in the region, triggering a fierce reaction from Damascus.
Israel has been "managing a campaign against Iranian forces, especially on Israel's northern border" for the past two years, Norkin stressed, adding that Iran launched 32 missiles toward Israel in early May.
In February, Tel Aviv launched a large-scale air raid in Syria after intercepting what it said was an Iranian drone in Israeli airspace. A top commander in the Israeli Air Force later bragged the airstrikes were "the biggest and most significant attack the air force has conducted against Syrian air defenses since Operation Peace for the Galilee" during the Lebanese Civil War in 1982.
Tensions between the two rivals flared up again in April when Israeli F-15 fighters reportedly targeted Syria's T-4 airbase in Homs province. At least seven Iranian military personnel were killed in the strike, which was slammed by Tehran as "a blatant violation of international law which would strengthen terrorists."
In 2015, Tel Aviv introduced the Gideon Doctrine, which set out a series of reforms for the army by 2020. One of the key issues was the purchase of US-made F-35 planes.
The stealth fighter continues to be plagued, however, by various faults, including malfunctions of the oxygen-supply system. In 2017, a Pentagon report revealed the jet had more than 270 deficiencies, ranging from software trouble to structural problems.
Think your friends would be interested? Share this story!