Berlusconi wants dacha in Crimea but Putin says French bought them all up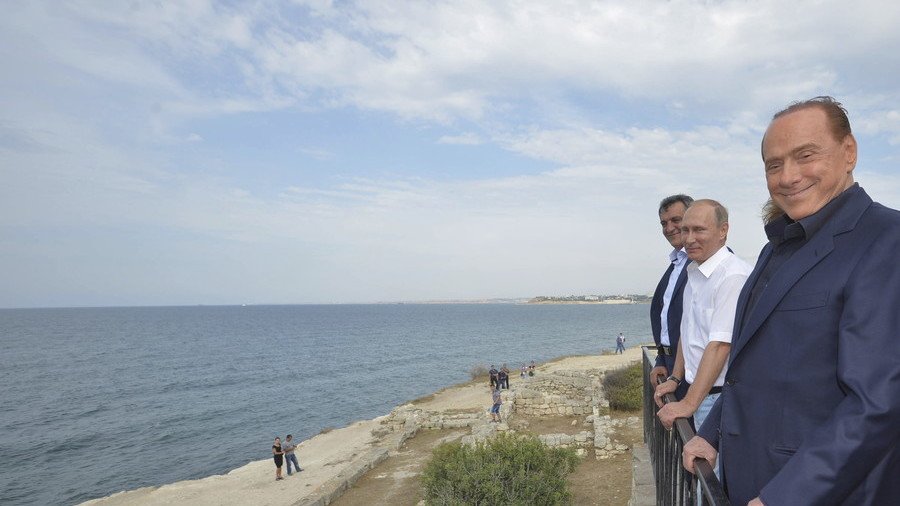 In a recent speech marking the end of the election campaign in the Italian region of Valle D'Aosta, Silvio Berlusconi confessed that the beauty of Crimea was so overpowering he would love to have a dacha there.
Berlusconi said that he was bewitched by the beauty of the peninsula during one of his recent visits to Russia. Driving along the coast of the Black Sea, he told Russian President Vladimir Putin about his fascination with some truly remarkable parks.
"On my left I could see the Black Sea and some extraordinarily beautiful, extensive parks with plants and large trees," he said. "I thought it was incredible."
"These were the parks established 70 years ago by Stalin's officials, who chose this region and that particular part of Crimea as the most beautiful place of Russia," Berlusconi explained in his speech, comparing the Russian peninsula to Italian region of Liguria.
Berlusconi confessed that, as a father of five and a grandfather of 11, he couldn't help but wonder if there were any available dachas for him to buy.
"So, I made an observation out loud and asked about the dachas," he continued. "I told him [Putin] that I would love to have a dacha there too."
The Russian president then responded half-jokingly that it could be too late for Berlusconi to get one, since all the dachas had been already taken by French citizens trying to avoid high property taxes in their country.
Berlusconi has always been a supporter of the Russian president, often calling him his friend. "From my days as the premier I have maintained friendly and even affectionate relationships with many political leaders," he said.
While Italy has gone without a government for more than two months now, the ex-PM voiced his hope that the next Italian leader would follow his steps when it came to the international political scene.
If you like this story, share it with a friend!
You can share this story on social media: