FSB reports busting arsonists linked to Ukrainian MP, who tried to stir ethnic conflict in Crimea
Published time: 21 May, 2018 09:26
Edited time: 22 May, 2018 09:54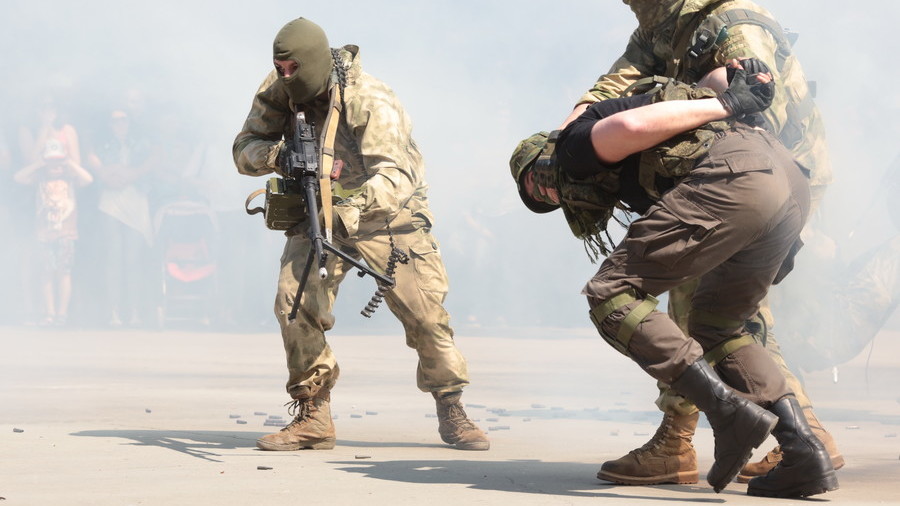 Russia's national security service, the FSB, said it has busted an extremist group in Crimea, which tried to stir ethnic tensions by attacking Crimean Tatars, who didn't share their leader's goal of opposing Russia.
Crimea is ethnically a predominantly Russian region, but historically it was the land of Crimean Tatars. Medieval Russia suffered from slaver raids launched from Crimea, and later fought a war with the Ottoman Empire for control over the peninsula. It won and poured investment and settlers into the area to deal with loyalty problems. Crimean Tatars were victimized by the Soviet Union under Josef Stalin, who saw them as Nazi collaborators who could not be trusted. They were deported from their homeland. Now a significant ethnic minority, the Crimean Tatar people are a natural target for any party wishing to stir trouble in the Russian region.
One such group of troublemakers was busted by the FSB, the security agency reported on Monday. The group included three people, one of whom was identified as an aide to Ukrainian MP Mustafa Jemilev, who is a Crimean Tatar himself. The group is said to be responsible for at least one episode of arson in January, which targeted a respected Crimean Tatar mufti, Emirali Ablaev. He was chosen for "significant contribution to the cause of national unity" in Crimea, the FSB said.
READ MORE: Russia's FSB foiled terrorist attack on massive V-Day Immortal Regiment march in Moscow – official
The agency added that the extremist group had planned further attacks in Crimea, aimed at fostering hatred in the Russian region. One of the three people is in custody while two others are on a wanted list.
Think your friends would be interested? Share this story!