Russia's FSB foiled terrorist attack on massive V-Day Immortal Regiment march in Moscow – official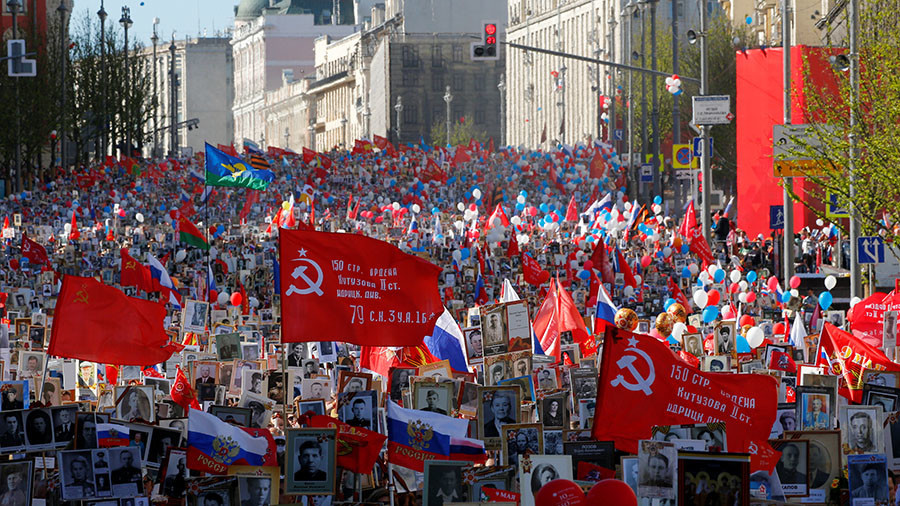 Russian security forces prevented a terrorist attack at the million-strong 'Immortal Regiment' march during Victory Day celebrations in Moscow, according to the country's Deputy Foreign Minister Oleg Syromolotov.
"Several groups were detained that plotted to set off blasts during the 'Immortal Regiment' event in Moscow, and had prepared arms for it," Syromolotov told TASS on Friday.
Special service officers carried out 17 searches in Western Siberia, where the terrorists had been based, and detained 20 people, according to the official. In the space of five days, from April 21-24, 26 terrorists were eliminated in Russia, Syromolotov revealed.
The deputy foreign minister is responsible for counter-terrorism and previously served as head of counterintelligence at the Federal Security Service (FSB).
It's not the first time terrorists have plotted to attack the Immortal Regiment – a traditional part of Victory Day celebrations in Russia and beyond. Last year, Russian security services thwarted a similar terrorist attack, the deputy minister recalled.
During Wednesday's V-Day celebrations, Moscow broke the attendance record for the march with 1 million people taking to the streets to honor those who participated in WWII. Many cities across Russia joined the event, with a total of 10 million people taking part.