On the run: China boosts its lunar mission with satellite to talk to dark side of the Moon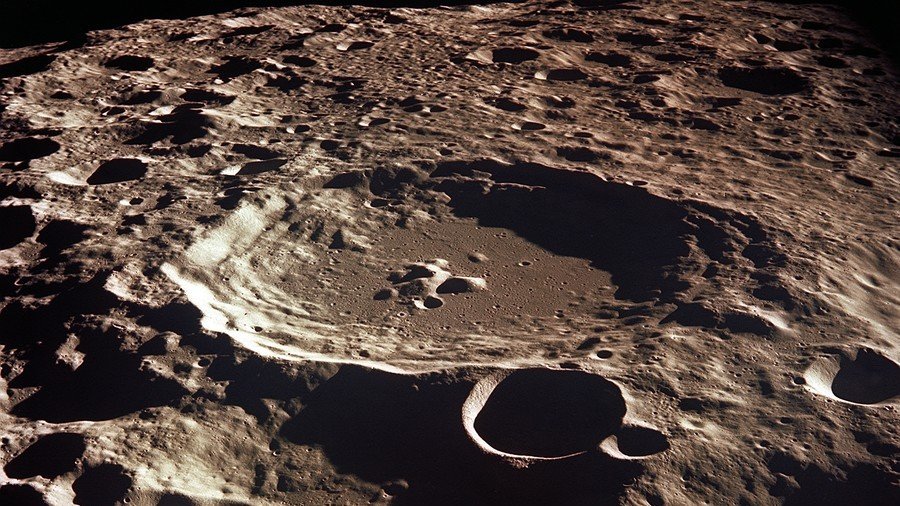 China is launching a new satellite on Sunday as part of its ambitious Chang'e-4 mission to make the first-ever landing on the 'dark side' of the moon.
The Queqiao relay satellite will be sent to Lagrange L2 Point, where it can maintain communication with both the far side of the moon and Earth. This is vital for phase two of the mission, later this year, when a lander and rover will be sent where no other has gone before – the side of the moon furthest away from Earth.
Here's the launch trajectory, taking the Queqiao Chang'e-4 relay sat to the second Earth-Moon Lagrange point via a lunar swing-by, and reaching it's destination in around 8-9 days. pic.twitter.com/ghOOTDUdEj

— Andrew Jones (@AJ_FI) May 20, 2018
READ MORE: High ambitions: China launches first commercial space rocket
The moon is tidally locked to Earth, meaning that we never get to see the other side of it. This makes direct communication impossible but China is hoping to resolve this by using the relay satellite.
Queqiao, developed by the China Academy of Space Technology (CAST), will go into orbit at a gravitationally stable spot between 65,000km and 80,000km beyond the moon, allowing it to communicate simultaneously with points on both the moon and Earth.
The 425kg spacecraft is being sent into position around six months before the landing mission in order to test and verify is functions. It will also carry a Dutch astronomy experiment – the Netherlands-China Low-Frequency Explorer, which will search for radio signals from the universe's very early days.
The Queqiao relay satellite is scheduled to lift off from the Xichang Satellite Launch Center at 9pm GMT(5am on May 21 local time) on top of a Long March 4C rocket. It has a three-day launch window.
The lander and rover for the Chang'e-4 mission were originally manufactured at the same time as the Chang'e-3 spacecraft, which landed on the moon in late 2013, in order to provide a backup mission in case of launch failure or other issues.
Chang'e-4 will be China's fifth mission. If all goes to plan, the nation aims to put people on the lunar surface before the end of the 2030s, Chinese officials have said.
READ MORE: Moon 'vanishes' rapidly behind Earth in stunning video by Russian ISS cosmonaut
You can share this story on social media: