Meet Henry, the robot with 'superhuman' sexual prowess, hoping to titillate women (PHOTOS)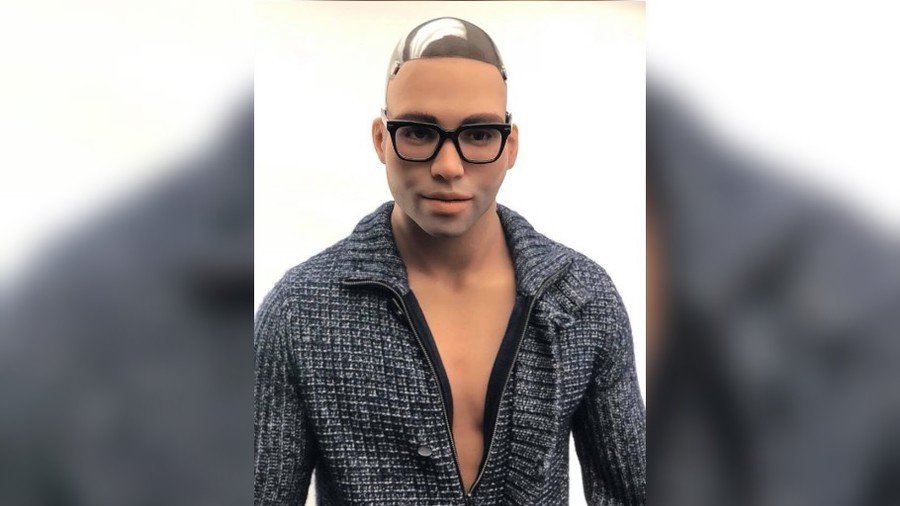 Sexbot creators, RealBotix, are hoping to stimulate the female market with its latest offering – a 5'11" male sexbot called Henry, who promises not only 'superhuman' sexual performance but also loving companionship.
The hunky robot is being developed to apparently give women what they want – and not just in the bedroom. Henry will be programmed to listen to you talk about your day, remember your hopes and fears, and cuddle you.
Founder of RealBotix, Matt McMullen, told Wired that this extra layer of companionship particularly appeals to women, citing above-average interest in 'Henry' since plans were unveiled earlier this year.
Less than 10 percent of the company's 300 to 400 orders a year go to women or couples, McMullen said, adding that inquiries about Henry have been notably higher.
One question women jokingly asked about the sexbot was whether he could take out the trash. This is still some way off, however, as McMullen's team are still trying to work out how to make Henry walk and talk at the same time.
RealBotix created Henry with the aim of representing both genders and putting an end to complaints that the company was objectifying women.

Henry is due to go on sale next year at a retail price of between $11,000 and $15,000, depending on optional extras. His silicone body, which weighs only six stone (38 kilograms) is anatomically correct and his manhood can be made to order.
Prospective love interests can then interact with Henry through an app, by which he will crack jokes, recite poetry, and whisper sweet nothings in your ear.
While Henry may already sound like the ideal man to many, he can be customized even further to satisfy more unusual kinks, such as adding elf ears or vampire teeth. The company also offers 13 different kinds of pubic hair and dozens of nipples, including replicas of porn star Stormy Daniels' breasts for its sexbots.
READ MORE: Sex dolls uncovered: The kinks, quirks and risks of building robolove (GRAPHIC VIDEO)
Think your friends would be interested? Share this story!
You can share this story on social media: