Charging journalist with treason for doing his job is extraordinary – Putin on Kiev media crackdown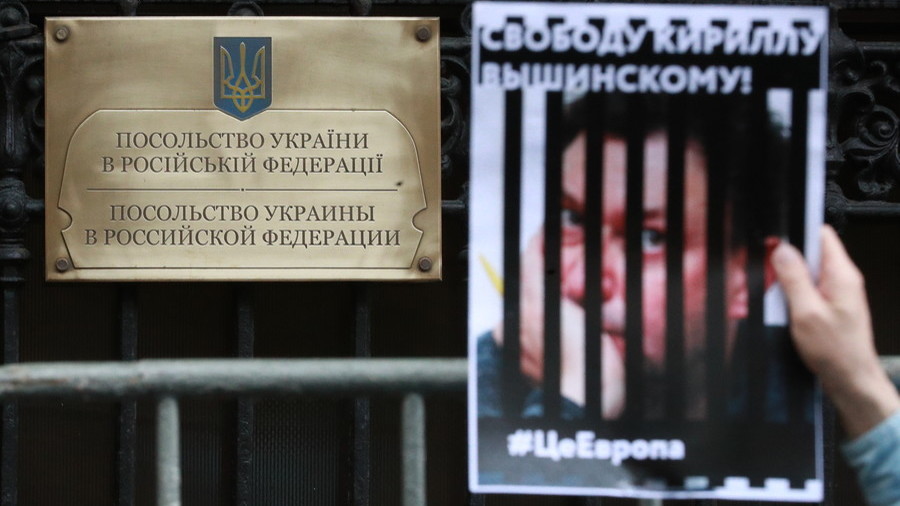 Kiev's crackdown against RIA Novosti Ukraine, which includes accusing the head of news agency of treason, is an extraordinary example of persecution of the media, the Russian president said.
Vladimir Putin criticized the crackdown on the news agency and its head Kirill Vyshynsky, launched by Ukrainian law enforcement this week, during a joint press conference with German Chancellor Angela Merkel on Friday.
"They are accusing him of state treason for what he did publicly while acting in accordance with his professional duties. I can't recall any similar case in a long time," Putin said. He said they discussed the case with Merkel, without going into details.
RIA Novosti Ukraine is a Ukrainian news outlet with close ties to its Russian namesake. On Tuesday, Ukraine's national security agency SBU raided the offices of the agency and arrested Vyshynsky. Ukrainian authorities accused him of state treason and waging a propaganda war against the country.
Merkel said she will discuss the crackdown with Ukrainian President Petro Poroshenko and will closely monitor the high-profile case.
Think your friends would be interested? Share this story!