'Swath of destruction': Roads blocked & trees uprooted as tornado hits central Germany (VIDEO)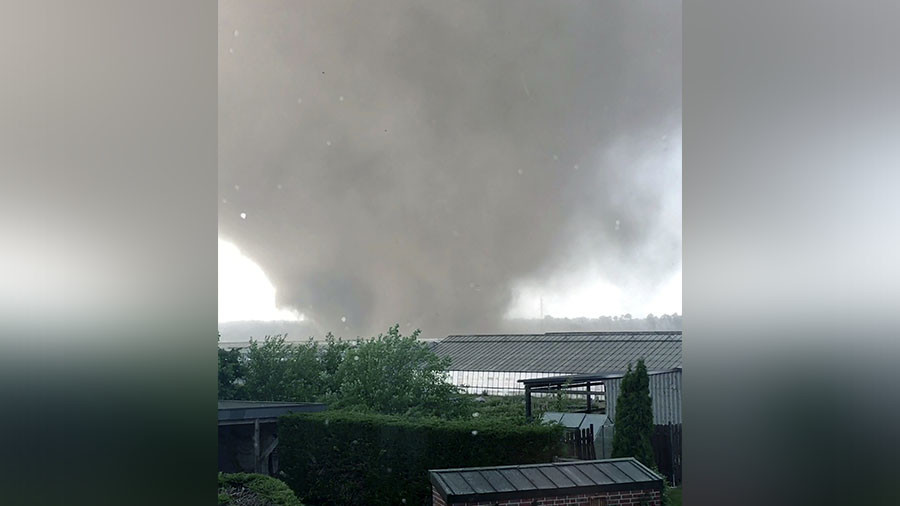 A tornado hit the German state of North Rhine-Westphalia on Wednesday. The disaster left a trail of destruction, authorities said, including blockages of roads and railways.
Several villages were hit and around 50 houses were damaged. At least two people were injured, one of whom – a firefighter – was struck by lightning. The tornado also forced the local administration to temporarily shut down a railway on the German-Dutch border, while numerous roads are blocked by fallen trees.
Authorities said the tornado – a regular occurrence in the region – left a "swath of destruction."