Red alert: Hawaii volcano threatens nearby air traffic (VIDEO, PHOTOS)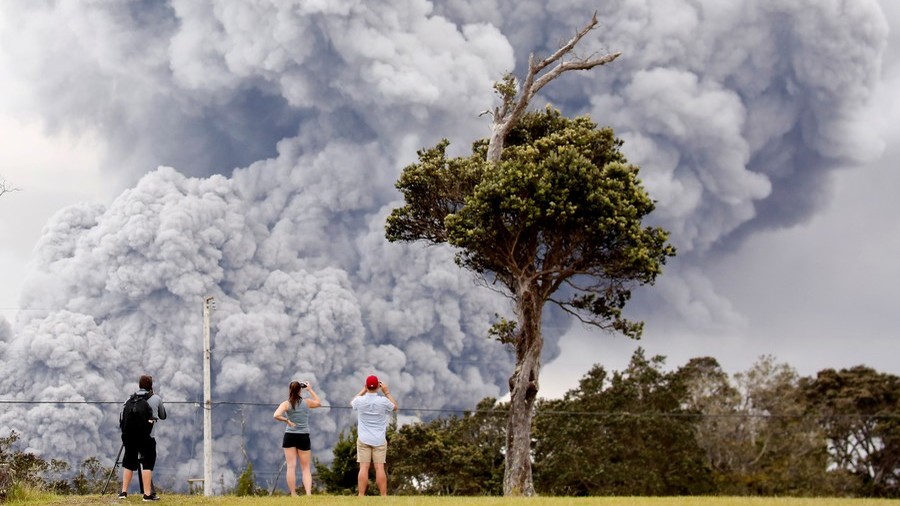 Ash and fiery projectiles exploding from the Kilauea volcano have forced Hawaii authorities to issue an aviation red alert warning pilots to steer clear of the erupting shield crater.
Scores of people living near the volcano's Halemaumau summit crater have already been evacuated. Now increased volcanic activity and a rising wall of ash has compelled the US Geological Survey to issue an aviation alert in the area.
According to the agency, plumes of ash cloud as high as 12,000 feet are threatening visibility, with volatile wind conditions potentially bringing projectiles and volcanic fog in contact with aircraft.
READ MORE: Frantic attempts to avoid enormous blast as lava approaches chemicals stored at Hawaii power plant
"National Weather Service radar and pilot reports indicate the top of the ash cloud is as high as 10,000 to 12,0000 feet above sea level, but this may be expected to vary depending on the vigor of activity and wind conditions," the USGS statement reads.
"At any time, activity may become more explosive, increasing the intensity of ash production and producing projectiles near the vent," it added.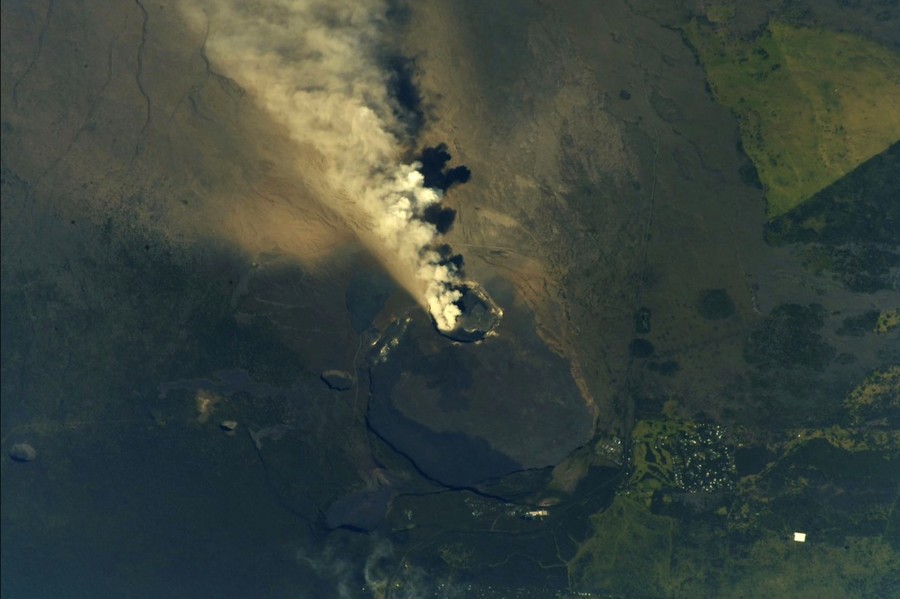 More than 1,500 people have been evacuated and dozens of homes and buildings destroyed since volcanic activity at the Halemaumau crater was first observed last week.
Hawaii County Mayor Harry Kim said lava relief services are in place, with evacuation centers on the Paho district housing people unable to return home.
Hawaiian Telcom is offering Lava Relief services to help keep eruption evacuees connected until they can return home. Free local and long distance calling at Pahoa Community Center and and Kea'au Community Center. Mahalo plenty, Hawaiian Telcom!

— Mayor Harry Kim (@MayorHarryKim) May 16, 2018
CD received inquiries re: rumor of tsunami potential. HVO: NO geologic evidence for a tsunami-generating earthquake.

— COH Civil Defense (@CivilDefenseHI) May 16, 2018
On Tuesday, the Hawaii Civil Defense Agency was forced to appeal for calm over false rumors about a potential tsunami threat.
READ MORE: Hawaii volcano: NASA pictures reveal massive gas plumes and growing fissures (PHOTOS)
"This is a false message being spread," the agency said. "According to the Hawaiian Volcano Observatory there is no geologic evidence for a tsunami generating earthquake at this time. Any such event is extremely unlikely."
Images of burning roadsides and choking ash plumes have filled social media, with NASA also posting satellites pictures online of the volcano from high above.