Russia frenzy comes full circle, rebounds on Kremlin critics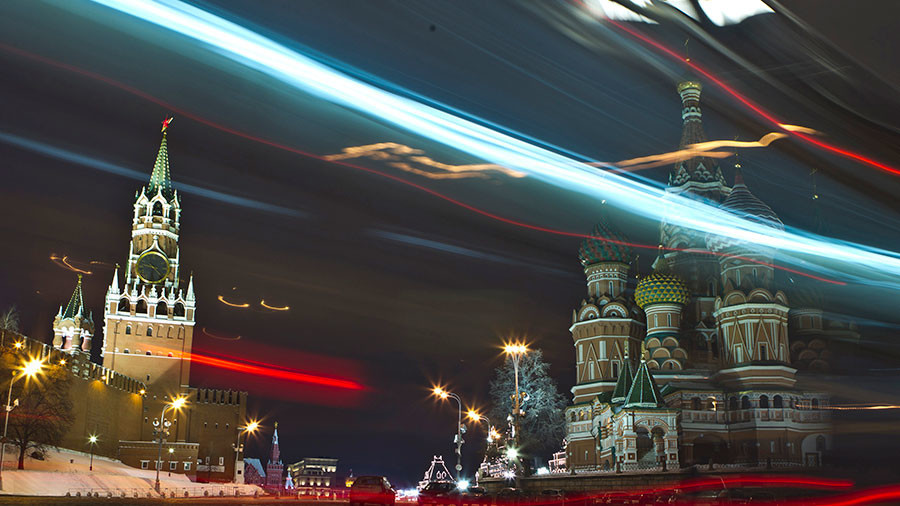 Claims of nefarious Russian influence have now come full circle, and are now being used against the very people who launched their careers - and the new Cold War - pushing them on the political establishment in the West.
Earlier this month, MP Bob Seely used British parliamentary privilege to claim that Legatum Institute founder Christopher Chandler was investigated by the French security services "on suspicion of working for the Russian intelligence services."
Chandler denied the allegation, calling it "unsubstantiated… laughable" and "suggestive of a deeper agenda".
Yet the atmosphere in which such accusations can be made with impunity has been brought about in no small part by Legatum Institute itself. As James Carden recently wrote in The Nation, Chandler's outfit "has been at the forefront of fostering a political climate in which accusations of unpatriotic disloyalty can be leveled without the slightest bit of evidence or compunction."
James Carden via @thenation notes that we are likely to be on the "receiving end of a Russia-frenzy" of disinformation, after doing so much to raise awareness of this issue over the last decade. Read his analysis here: https://t.co/ETRarxOUTs#Legatum

— Legatum (@Legatum) May 11, 2018
Namely, in 2014 Legatum hosted former senior fellow Peter Pomerantsev and The Interpreter's editor in chief Michael Weiss, to promote their report titled "The Menace of Unreality: How the Kremlin Weaponizes Information, Culture and Money."
The Atlantic establishment quickly latched onto the report as a weapon in the struggle with Moscow over the disintegrating Ukraine. Weiss and Pomerantsev's work was praised by the National Endowment for Democracy and the government-funded Radio Free Europe/Radio Liberty, but also professional Russia-haters such as Ed Lucas of The Economist and The Washington Post's Anne Applebaum, another Legatum alum.
Carden points out that Lucas, Applebaum, Weiss and Pomerantsev have since found homes in the "cottage industry of disinformation warriors." Applebaum and Pomerantsev are at the London School of Economics' Arena project. Lucas is with the Center for European Policy Analysis' (CEPA) StratCom Project. Coda Story, which describes itself as "a New York-based online crisis reporting news platform," employs Weiss as well as Pomerantsev as editor-at-large.
There have been other outfits busily flogging "Russian interference" narratives, including the Moscow Project of the Podesta-founded Center for American Progress (CAP). The Atlantic Council's Digital Forensic Research Lab, whose frontman Ben Nimmo is busily labeling real dissenters from the Western media narrative as "Russian bots."
Then there is the Hamilton 68 Dashboard, which blames many topics trending on social media on "Russians." It is run by the Alliance for Securing Democracy (ASD) and funded by The German Marshall Fund.
Journalist Glenn Greenwald, who has followed ASD since it was set up by leading Democrats and neocons in July 2017, called it"the single most successful media fraud & US propaganda campaign" he had seen in years of covering US politics.
Just as the pushers of the "Russian meddling" narrative have landed plum jobs, the media parroting their claims have been rewarded by Pulitzers. The narrative has not been very effective at drumming up more Democratic votes for the upcoming midterms - but perhaps it was never meant to.
Two congressional probes have found no evidence of Russian collusion with Trump, an accusation weaponized by Hillary Clinton's campaign during the 2016 election. Yet many hawkish Republicans have accepted the Democrats' claim that Moscow was to blame somehow. Even as they criticize the Obama administration's spy chiefs James Clapper (DNI), John Brennan (CIA) and James Comey (FBI), these Republicans uncritically accept their January 2017 intelligence report, accusing Russia of attempting to influence US politics based on a couple of tweets and some Facebook ads hardly anyone saw.
As a result, Trump has been eager to show he is "tough on Russia," launching an escalating series of diplomatic expulsions and property closures in a rare instance of continuing his predecessor's policies.
Mission accomplished.
Nebojsa Malic, RT