'He eats two buckets of noodles a day': Chinese woman bought a dog that grew up to be a massive bear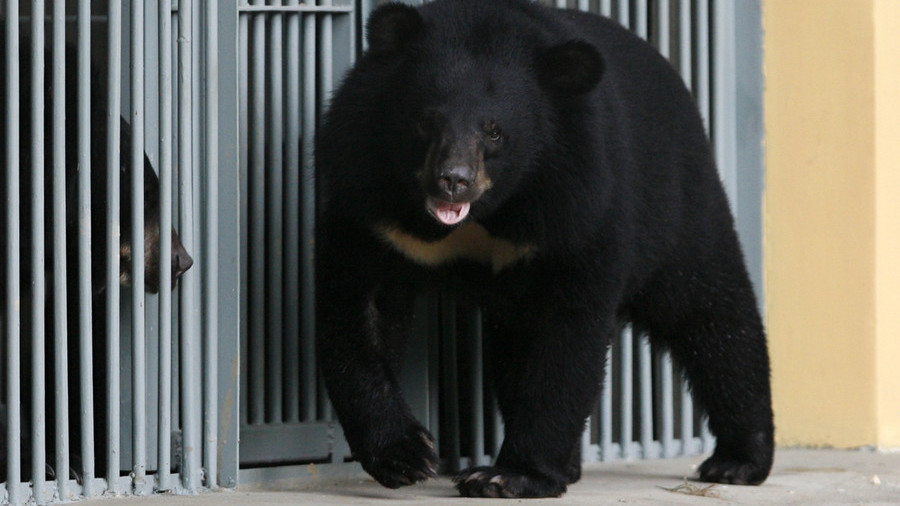 A Chinese woman says she bought a Tibetan Mastiff puppy on holiday two years ago. 'Little Black' grew fast – and never stopped until he became a 200 kg endangered Asiatic Black Bear and had to be taken into an animal sanctuary.
"It was a tiny mastiff puppy, and when I brought him home, he continued to be one. But the more he grew, the more like a bear he looked. I am a little scared of bears," Su Yun, a villager in Yuliang country in the southwestern Yunnan province, told the China News Network.
Despite realizing that she had been sold a (non) pup, Su has been feeding the animal for two years. She noted that Little Black is a sensitive creature, who is afraid of being without his owner and injuring himself.
Taking care of the bear, who the owner says consumes a box of fruit and two buckets of noodles a day, is a task in itself, but then Su also saw a leaflet that told her that keeping a protected wild animal at home without a license is illegal.
Su then contacted the Yunnan Wildlife Rescue Center, and after being sedated the animal was transported to its new home, where vets found that it was healthy and had not been maltreated. As a result, authorities will not be looking to punish Su for her poor animal identification skills.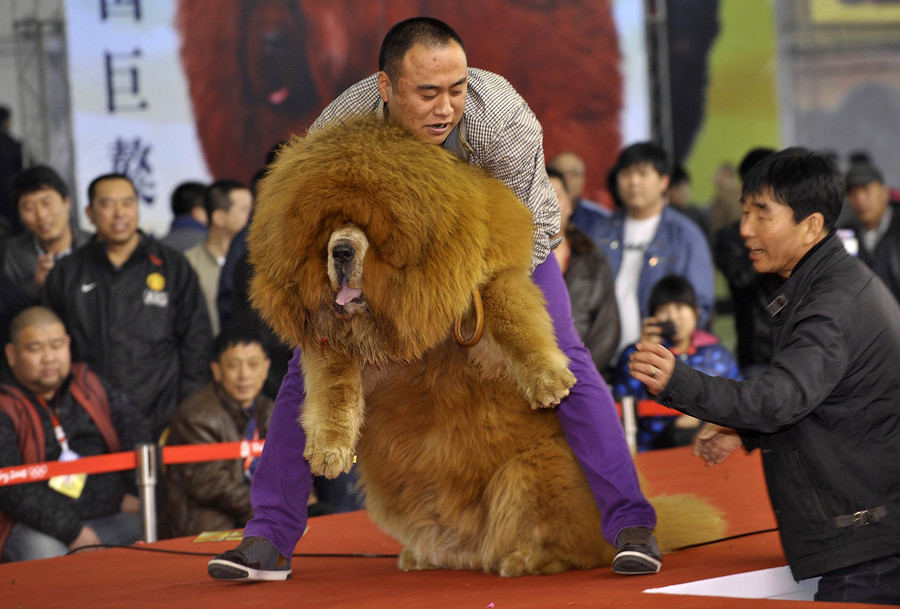 While undoubtedly a feelgood story in which no bears or dogs were harmed, instances of naive owners telling animal welfare inspectors that the illegal animal they had been keeping in a cage at home was the result of a careless purchase have become something of a trope in the Chinese media.
It also appears a little odd that conmen, rather than selling a cheaper dog breed under the guise of the expensive Tibetan Mastiff, which would be more convincing anyway, seem to be willing to part with precious Asiatic Black Bear cubs. After all, their paws, skin and gallbladder are essential ingredients in traditional Chinese medicine, which could fetch thousands of dollars on the black market. Passing them off as dogs, particularly to strangers who could immediately report the deal to the police, resulting in a lengthy term behind bars for the trader, seems like a needlessly risky scheme.
But with fewer than 50,000 specimens still alive – as the result of poaching and changing habitats – for the rescue workers, a bear saved is a bear saved, however convincing his backstory.
Like this story? Share it with a friend!