'Goodbye Europe!' Der Spiegel depicts Trump as middle finger flipping off EU amid Iran deal tensions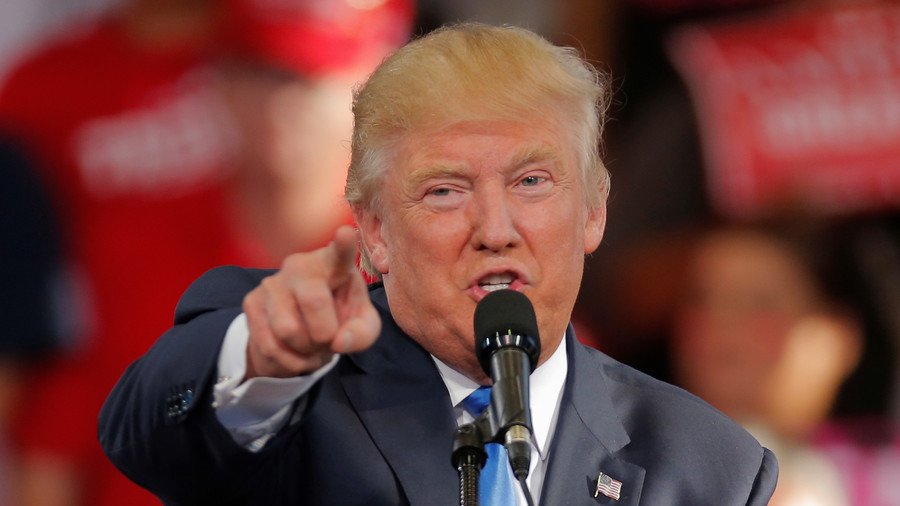 German magazine Der Spiegel has released its new issue, with a cover featuring Donald Trump on a middle finger, flipping the bird. It comes just days after the US angered Europe by walking away from the Iran nuclear deal.
Reaction from EU officials is still pouring in since Trump announced his decision earlier this week, so it didn't take long before the cover was retweeted by French Ambassador to the US Gerard Araud.
German Foreign Minister Heiko Maas also had a few words to say to Der Spiegel on Friday about Washington pulling out of the Iran nuclear deal, saying the US has shown "very little willingness to take the arguments of its allies seriously." He went on to say that the decision has "already taken hold of transatlantic ties."
READ MORE: Open rebellion? Europe signals patience drying up as US re-imposes harmful Iran sanctions
Der Spiegel's tone on the cover was matched inside the magazine, with an editorial titled "Time for Europe to Join the Resistance." The article says that US President Donald Trump is "only proficient in destruction," referencing his pulling out of the Iran nuclear deal and Paris climate agreement.
The self-explanatory cover came just one day after German Chancellor Angela Merkel said that Europe can no longer count on the US, and must take matters into its own hands. That sentiment was echoed by French President Emmanuel Macron, who agreed that "something should be done."
Trump pulled out of the Iran nuclear deal despite America's three biggest allies – the UK, Germany, and France – putting forth their best efforts to convince him to stick with the landmark agreement signed in 2015. However, the US president walked away from what he deems the "worst deal ever negotiated" on Tuesday.
Much like Merkel and Macron, the decision has also left EU Commission President Jean-Claude Juncker to say that the US must be replaced as a leader on the international stage because it has "lost vigor."
As for Merkel, it seems that her statement wasn't entirely fueled by Trump's Iran decision. She made a similar statement following a G7 summit last year, when attendees of the meeting were unable to convince the US president to stay with the Paris Climate Agreement. "The times in which we could completely depend on others are on the way out. I've experienced that in the last few days," she said at the time.
Like this story? Share it with a friend!
You can share this story on social media: