All for nothing? What it took to clinch Iran deal before Trump dumped it with stroke of pen (VIDEO)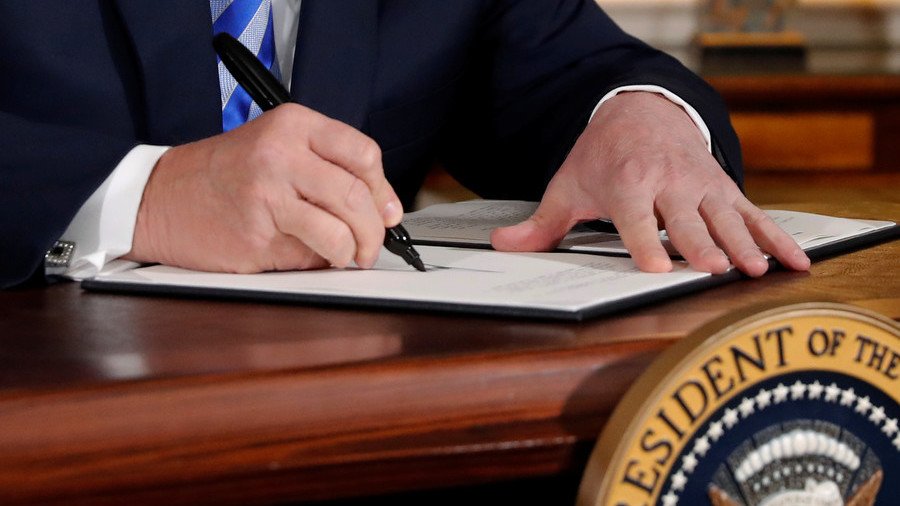 Well, now it's official – the US dumped the Iran nuclear deal with the flick of a pen. RT recalls how six major powers and Iran spent nine years in hard talks trying to build up trust, and finally signing the historic accord.
It took nine hours of uneasy talks and days of face-to-face meetings between high-ranking diplomats from Iran and the US, UK, France, China, Russia plus Germany. Finally, the deal was signed – a true success after nearly a decade of diplomatic standoff and confrontation.
But one country wasn't quite happy. This was Israel, whose leader Benjamin Netanyahu did everything he could – from showing a cartoon bomb at the UN in 2012 to a recent theatrical display of Iran's "top-secret nuclear files" – to derail the agreement.
Netanyahu was all on his own until Donald Trump got into the White House with his 'worst-deal-ever-made' policy, and finally, the tycoon-turned-president did what he did.
Like this story? Share it with a friend!
You can share this story on social media: