Israeli airstrikes hit north Gaza Strip (VIDEO)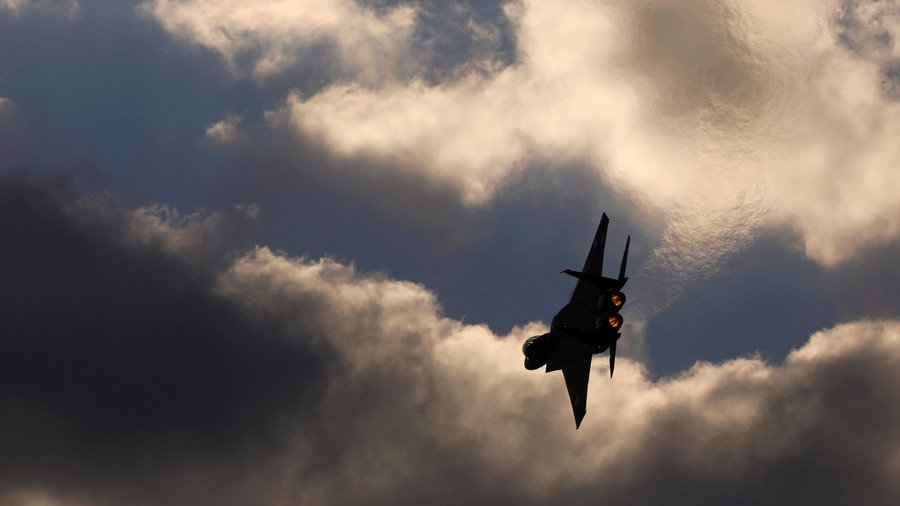 The northern Gaza Strip has been hit by a series of Israeli air strikes.
Israeli warplanes reportedly launched eight airstrikes on Beit Hanoun Saturday, and images of fiery explosions and smoke-filled skies were shared on social media. There are no reported injuries from the strikes, according to the Jerusalem Post.
The Israeli Defense Force outlined their targeted attack on a terror tunnel along the strip, "making this the 9th terror tunnel that the IDF has destroyed in recent months". The IDF said they used advanced technology to "locate, track, and destroy the .5 mile-long" tunnel, adding that the it "did not enter Israel".
READ MORE: Gaza border crossing set ablaze as Palestinian protesters 'damage gas pipelines' – IDF
The explosions come soon after the IDF shut down the Gaza border crossing on Saturday after it was damaged by Palestinian demonstrators during a wave of recent Great March of Return protests.
The IDF criticized Palestinian protesters for allegedly making the border unsafe as Israel and "countries around the world provide Gazans with humanitarian aid through crossings between Israel and the Gaza Strip".
On Friday, some 15,000 Palestinian protesters started fires on the Palestinian side of the crossing, damaging gas pipelines leading to the enclave, the IDF said. The Kerem Shalom crossing is used by trucks carrying goods and food supplies between Israel and Gaza.
READ MORE: Days ahead of moving embassy to 'capital' Jerusalem, US has 'no position' on Israeli border there
The IDF again used lethal force against the people who they said attempted to harm Israeli troops. One Palestinian was shot dead and at least 170 were injured, some critically, across the Gaza strip on Friday, which brought the number of those killed by Israeli forces during the six-week protest to 44 people.
The increased tension comes as Israel's Independence Day approaches, with celebrations set to coincide with a ceremony marking the relocation of the US Embassy, scheduled for Monday, May 14.
You can share this story on social media: