Mexican politicians busted after registering as transgender to avoid election quota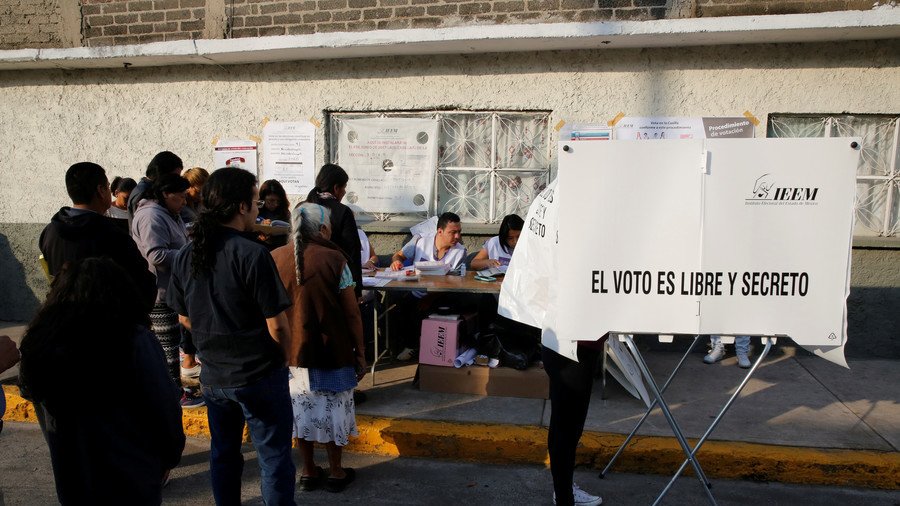 Politicians don't like to be defeated, so when 17 of them were barred from entering a Mexican election due to a gender quota, they simply registered as transgender. However, their plan was foiled and their applications rejected.
The 17 candidates in Oaxaca, although innovative, are not transgender at all, according to local media cited by Reuters. Instead, they were part of a plan by various political parties to fill spots with males after they were not able to find enough females.
The electoral institute for the state confirmed that the candidates have been temporarily blocked due to "suspected irregularities," adding that it "will be vigilant that the constitutional principle of equality is adhered to, and that women have effective access to public office."
The scheme was concocted ahead of July 1 elections, in which thousands of local positions will be filled by election and the country will select a new president.
Although the politicians' plan ultimately unraveled, Oaxaca is indeed a state with a tradition of people known as "muxes" who are born male but identify as a mix of gay and feminine. They are often recognized as a third gender.
And although some of the politicians were even dressed at muxes to make their false personas seem more believable, the muxe community didn't buy it.
"The majority of them have publicly known marriages and children with women," a coalition of muxe and women's rights groups said in a statement, as quoted by AP. "Some of them are even running for re-election as mayors, and during their past terms they said nothing about being transgender."
Think your friends would be interested? Share this story!
You can share this story on social media: