Europe trails Russia & China, lacking political weight to face down US – Galloway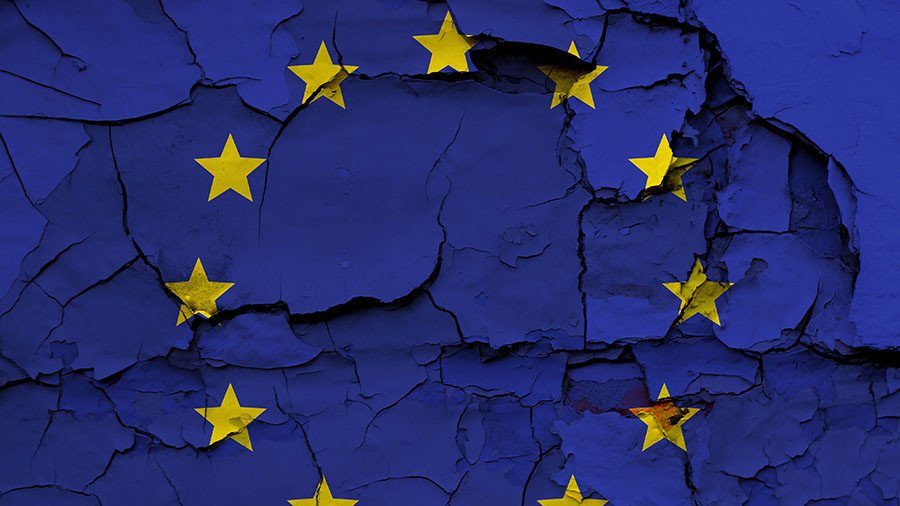 While Washington is challenging the multipolar world with unilateral actions, Europe has vowed to challenge its hegemony. However, it has not enough character and political will to fit the role, former UK MP George Galloway says.
The US decision to pull out from the long-weaved nuclear deal with Iran prompted the EU to consider replacing its overseas ally "as an international actor."
US President Donald Trump's stance on the accord failed to draw support of European signatories of the agreement, but the European leaders may fail to respond to the aftermath of the American move, politician-turned-broadcaster Galloway told RT.
Such an approach is the result of the leaders' emaciated political strength, which is nothing compared to the heavyweights of last century, he said. "I could not imagine the France of General de Galle or the France even of Jacques Chirac being pulled around the Washington DC rose garden at the White House and allowing dandruff to be flipped from their shoulders," the former MP said.
Galloway was referring to the recent visit by French leader Emmanuel Macron to the US and his so-called bromance with Trump, as the duo were spotted holding hands, kissing cheeks and slapping each other on the back.
"The era of even Chirac, never mind de Galle; even Thatcher, never mind Churchill, is not the era we are currently living in," he observed.
While the Europeans themselves know that American hegemony has never been anything good, "neoliberal collapse in the leadership class" would prevent it from taking action against the US, according to Galloway. The situation in the ruling class left it in disparity between its historical past and current political strength.
"Never been the case that Europe has exhibited anything like the same political strength that economic and cultural weight would warrant," he told RT.
On the other hand, the demise of Europe does not stop other players on the international arena from voicing their opposition to Washington. "Russia in the last nearly 20 years has recovered its political weight, and its political weight is now commensurate with its economic, cultural and historic weight. China is not yet politically expressing itself... and Europe is some way behind both of them," the commentator stated.
Russia and China are part of the 2015 nuclear deal with Iran, officially called the Joint Plan of Action, which caps the country's nuclear program in exchange for sanctions relief. Both have been strongly condemning the US approach to the deal and – alongside France, the UK and Germany – vowed to preserve the agreement. Nevertheless, US secondary sanctions may affect Western companies doing business with Iran.
"The arrogant dictatorial sanction of the United States that it is entitled to effectively ruin companies in foreign countries in pursuit of its own unilateral political stances is of course an existential challenge to the multipolar world," Galloway said.
Like this story? Share it with a friend!
You can share this story on social media: