'US is not economic policeman': EU will go to WTO if US action hurts business in Iran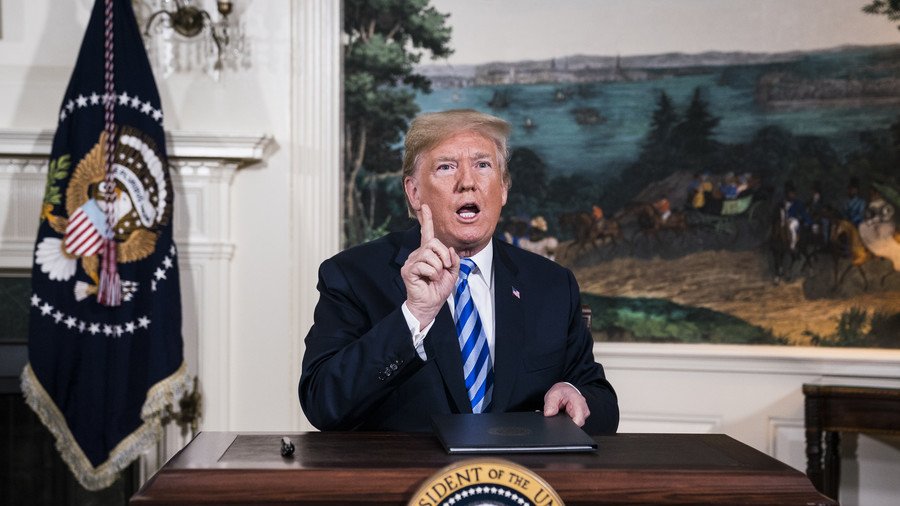 The European Union has moved to protect the interests of its companies that do business in Iran, following the United States decision to withdraw from the 2015 nuclear deal.
President Donald Trump's announcement that the US was withdrawing from the landmark pact unleashed a wave of criticism from the international community. Now the EU has threatened to take the US to the World Trade Organization (WTO) if it takes any steps that will negatively impact European business in the Middle Eastern country.
A spokesman for the French government said EU partners will confer to discuss the economic fallout from the US decision.
"The European Union is ready to challenge at the WTO any unilateral measure that would hurt the interests of European companies and respond in a proportionate manner, in accordance of course with the rules of that international organisation," Benjamin Griveaux said.
The deal lifted sanctions on Iran in exchange for Tehran limiting its nuclear program. Trump's withdrawal from the deal means that the US will reimpose the economic sanctions suspended in 2016 and likely impose new ones. The newly appointed US ambassador to Berlin warned that German businesses should immediately halt their activities in Iran.
European powers scrambled to save the deal on Wednesday, insisting that it is not dead despite America's withdrawal. Griveaux's comments were echoed by French Finance Minister Bruno Le Maire.
"The international reach of US sanctions makes the US the economic policeman of the planet, and that is not acceptable," Le Maire told France Culture radio.
READ MORE: US weapons manufacturers stock price soars as Trump pulls out of Iran deal
The UK also said it would do its utmost to protect British business interests in Iran, while Germany said it was seeking details on the effect of US sanctions.
Iran has always maintained that it signed the deal in 2015 because it believed that the relaxing of sanctions would lead to increased investment. The value of trade between the EU and Iran has grown rapidly since the deal was signed. The year after the deal was signed, trade grew by more than $7 billion to $16.4 billion, and last year it reached $25 billion.
Like this story? Share it with a friend!
You can share this story on social media: