Brace for impact: Scorned woman attacks partner's new lover at Colombian airport (VIDEO)
Published time: 10 May, 2018 14:54
Edited time: 11 May, 2018 07:51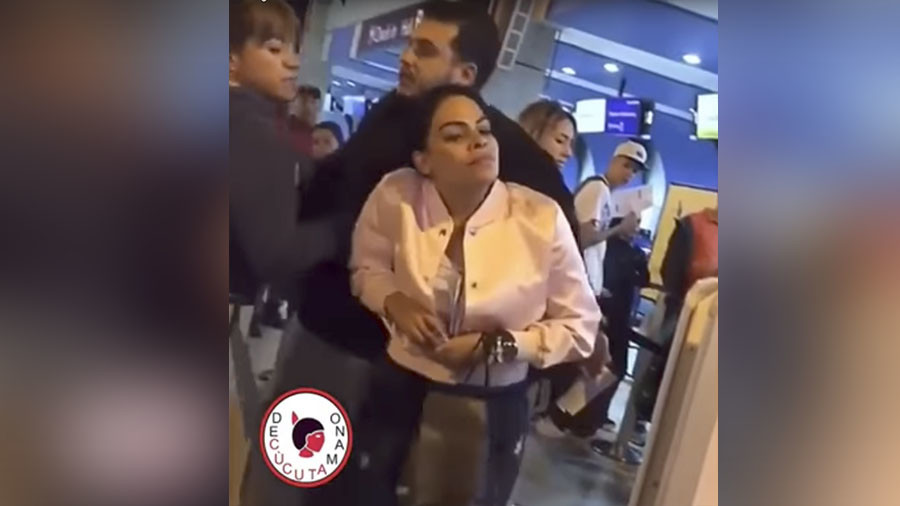 A Latin American love affair was tested in extraordinary fashion at a Colombian airport when an allegedly scorned partner caught her man waiting at arrivals for a flight with another woman.
Footage of the incident reportedly shows the unnamed man's partner trying to stop him from travelling away with another lover.
The incident begins with a heated discussion before things descend into a physical attack. At one point in the clip, which has been shared numerous times online since Saturday, the angry woman grabs the man's 'female friend' by the hair and a bizarre tug of war ensues.
"On Saturday you were going to take me for a walk with the child and today you are going to take her [the other woman]," the woman can be heard to say to her partner.
"Get her out of the line or I'll make a scene here. I'm not going to let you go."
READ MORE: Stranger than fiction: Debunk of 'fatal Chinese cable car' inferno reveals bizarre truth (VIDEO)
According to Caracol Radio, the battle of love occurred at José María Córdoba airport in the Colombia city of Rionegró. It's not clear if the pair took the flight or if airport security detained anyone.
If you like this story, share it with a friend!