'Shameful & obscene': France slams Trump over claim gun owners could've stopped Paris attacks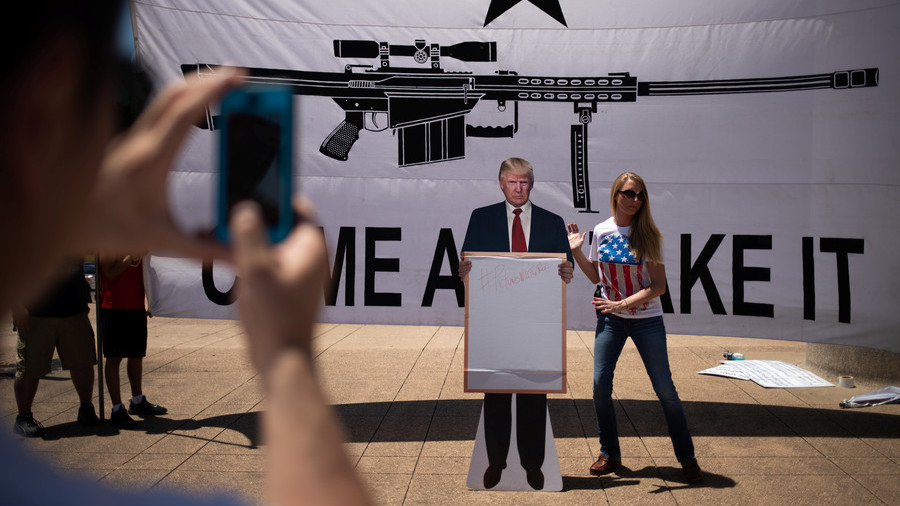 France's foreign ministry and some former top officials have condemned the US President for claiming that the Bataclan carnage and other 2015 terrorist attacks could have been avoided if the country had looser gun ownership laws.
"France expresses its firm disapproval of the comments by President Trump… and asks for the memory of the victims to be respected," said a statement from the foreign ministry, in relation to the series of coordinated attacks in which 130 victims were killed in suicide bombings and by gunfire by a group of Islamist terrorists. "France is proud to be a country where acquiring and carrying firearms is strictly regulated," the ministry emphasized.
Calling Trump's comments "shameful" and "obscene" on his Twitter, former President Francois Hollande noted that the US leader's statements exposed "what he thinks of France and its values."
Manuel Valls, prime minister at the time of the attacks, called Trump "indecent and incompetent," adding "What more can I say?"
Trump rallied gun owners in Texas Friday, claiming attacks such as the one in Paris in 2015 could have been prevented if only citizens were armed, and at one point mimicked the assailants: "Boom! Come over here. Boom! Come over here" pic.twitter.com/lfaP5KqSc1

— AFP news agency (@AFP) May 5, 2018
The US President's controversial remarks came during Friday's boisterous speech to the National Rifle Association, in which he used the attack as an illustrative tale.
Trump acted out a scene, mimicking the terrorists lining up their victims, before shooting them. "Boom! Come over here. Boom! Come over here. Boom! Come over here. Boom!" he repeated, 'recreating' the brutal attack.
"If one employee, or one patron had a gun, or if one person in this room had been there with a gun, aimed at the opposite direction, the terrorists would have fled or been shot," said the US President.
During the NRA speech, Trump also took a swipe at the UK's tight gun control, against the backdrop of its soaring knife crime, and painted a nightmarish scene of an unidentified hospital in the country's capital. "They don't have guns, they have knives, and instead there's blood all over the floors of this hospital," he told the conference in Dallas.
Think your friends would be interested? Share this story!
You can share this story on social media: