Horrific footage shows woman fall to death from roller coaster (GRAPHIC VIDEO)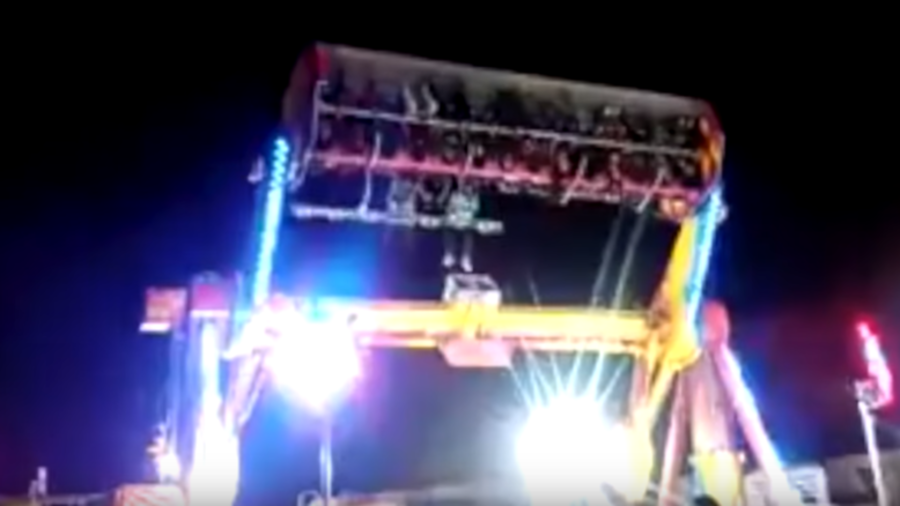 A bystander captured shocking video footage of the nightmarish moment a woman fell to her death from a roller coaster after her mechanical restraint failed.
The incident took place at an amusement park in Penjamo, Mexico. Nayeli Morales and her mother, Irma Sanchez, were on the 'El Roster' roller coaster when their harnesses failed and the women tumbled out of the carnival ride as it swung through the air, El Universal reports.
WARNING: Some viewers may find the video upsetting.
The other occupants of the amusement ride and the crowd below can be heard reacting with panic and dismay as the appalling scene unfolded.
Sanchez suffered severe injuries and died following the accident. Her 27-year-old daughter Morales managed to survive, however she is in a serious condition in intensive care.
The State Attorney's Office opened an investigation into the incident. The operator of the roller coaster reportedly fled the scene and has not yet been identified.
It's not the first time an apparent roller coaster malfunction has led to death and serious injury. Last year a 13-year-old Chinese girl died after she was flung from a fast-spinning ride at an amusement park in southwest China, while four people were killed on the 'Thunder River Rapids' ride at an Australian theme park in 2016.
READ MORE: Horrific footage shows moment 13yo violently flung from Chinese amusement park ride (GRAPHIC VIDEO)
Like this story? Share it with a friend!