4 killed at Australian theme park while riding 'Thunder River Rapids'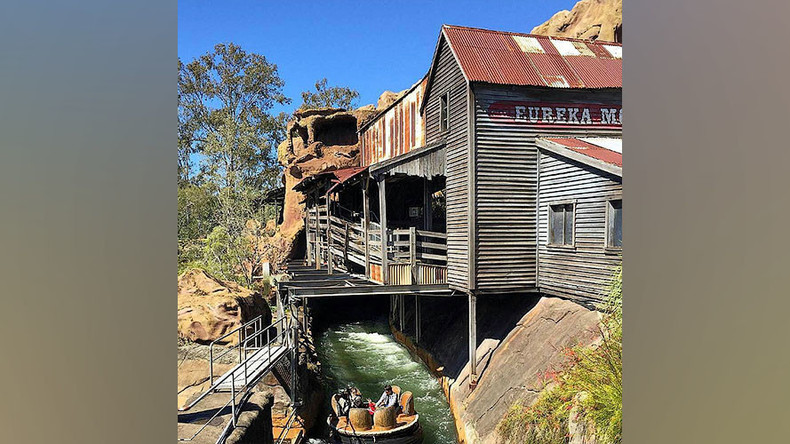 Four people have been killed at an Australian theme park while riding the 'Thunder River Rapids' ride. Paramedics are at the scene, along with fire and rescue units. The park has been closed following the incident.
A spokesman for the Queensland Police said units were called to Dreamworld Theme Park in Coomera, Queensland, at around 2:20pm local time on Tuesday, following reports that a number of people had been injured by a conveyor belt.
Dreamworld spokeswoman Miche Paterson confirmed that four adults – two men and two women – had died on the ride. She did not say how the accident occurred.
Two of the victims were "ejected" after a "malfunction" of the ride, while two others were caught inside, Gavin Fuller of Queensland Ambulance Service said, as quoted by news.com.au.
The victims ranged in age from 32 to early 40s. Fuller said their injuries were so severe that they were "incompatible with life."
Dreamworld CEO Craig Davidson said in a statement that the park is "deeply shocked and saddened" by the event.
The theme park said in a statement that it is working "quickly to establish the facts around the incident and is working closely with emergency authorities and police to do this."
Speaking to the Australian Broadcasting Corporation (ABC), park visitor Lia Capes said she was just about to go on the ride when she saw people running away and crying.
"We saw [a] little girl and we believe it was her mum [who was injured] because it was just her and her little sister that was an infant," she said.
READ MORE: Rollercoaster derails at Scotland's M&D theme park, injuring 11 (PHOTOS)
"I was speaking to one of the guys and he said it was the raft or the boat thing in front of him, the whole thing flipped and everyone was screaming."
Capes said that park staff quickly evacuated the area.
Gold Coast Mayor Tom Tate said in a Facebook post that it is a "very sad day for our city."
"Our thoughts are with the families of those affected – and the emergency staff in attendance," he wrote. "I urge everyone to show the respect needed as the relevant authorities undertake investigations into what has occurred."
Dreamworld describes 'Thunder River Rapids' as a ride which takes people through "turbulent rapids" while traveling up to 45 km/h (27.9 mph). The park's website says that six people can be seated on each raft, and riders must be 120cm (3 feet 9 inches) tall.
The park has been shut down following the incident, according to Paterson.
It comes just six months after a man nearly drowned after being thrown from the log ride at Dreamworld, according to emergency services.
Located on Australia's Gold Coast, Dreamworld is the country's largest theme park, with over 40 rides and attractions. It opened in 1981.
You can share this story on social media: