Iran deal was 'recipe for disaster': Israel thanks Trump for his 'brave' decision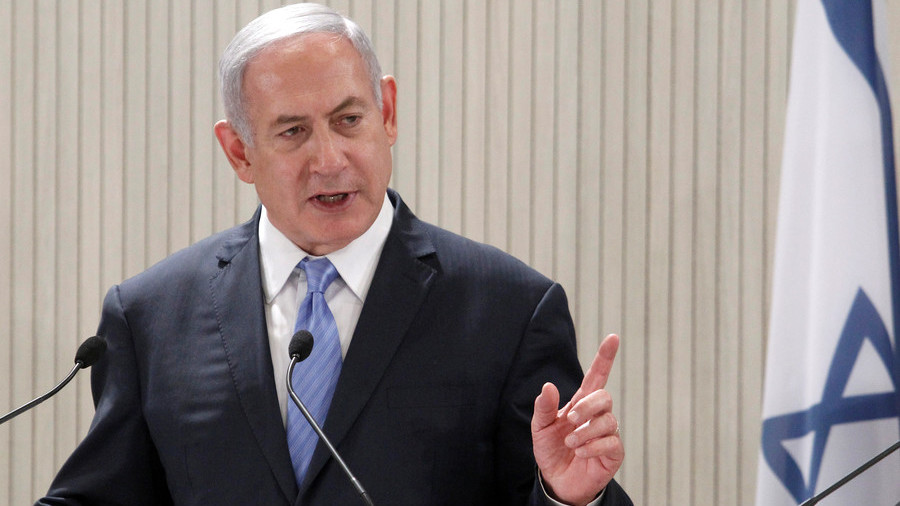 Following US President Donald Trump's announcement that Washington will withdraw from the Iranian nuclear deal, Israeli Prime Minister Benjamin Netanyahu praised his move as "brave and correct."
The Iranian deal was "a recipe for disaster, a disaster for our region, a disaster for the peace of the world," Netanyahu said in a televised address just moments after Trump announced his decision in a speech in the White House. He also rushed to hail the US leader's decision as "brave and correct," adding that Israel "greatly appreciates" it.
Israeli Defense Minister Avigdor Lieberman also lauded Trump's announcement, calling it "brave leadership" that would bring down the Iranian "regime." Israel has long advocated dismantling the Iranian nuclear deal.
In early May, Netanyahu accused Iran of violating the deal and seeking nuclear weapons in an elaborate presentation. The Israeli prime minister went through his presentation on big screens, showing PowerPoint slides of what he said was incriminating evidence of Tehran violating the terms of the nuclear deal.
Netanyahu's claims were mostly met with skepticism by other world leaders. Trump, however, rushed to support his words, saying that information provided by Israel shows that Iran had a "robust, clandestine nuclear weapons program."
In the meantime, the Israeli military has been put on high alert following Trump's latest announcement. The move came as the Israeli military and intelligence services allegedly spotted irregular Iranian military movement in Syria, which they said were "preparations" for an attack against Israel.
You can share this story on social media: