Trump committed to 'regime change' in Iran, his lawyer Giuliani says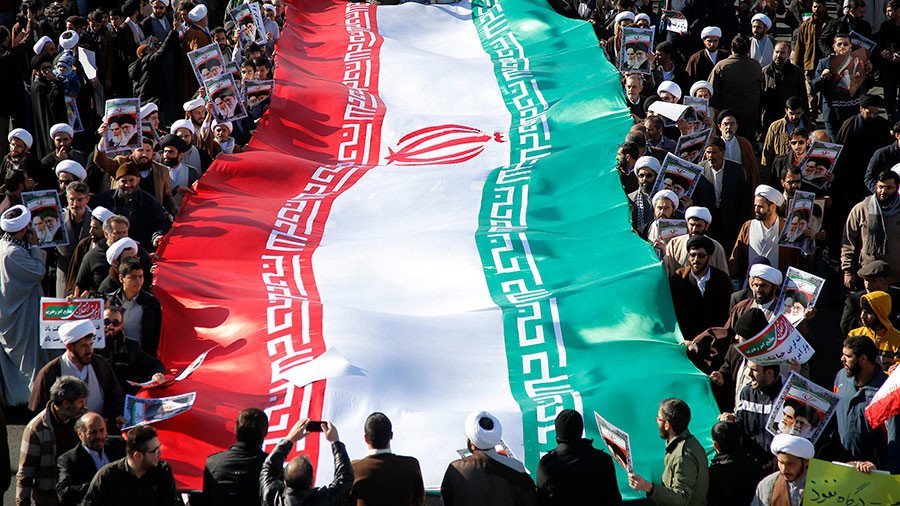 Donald Trump's lawyer, Rudy Giuliani, says the president is committed to regime change in Iran and will most likely tear up the nuclear deal before he begins supporting protesters to oust the supreme leader from power.
"We got a president who is tough, who does not listen to the people who are naysayers, and a president who is as committed to regime change as we are," former New York City Mayor Rudy Giuliani – US President Donald Trump's personal friend and a long-time supporter – said in a speech to the Iran Freedom Convention for Democracy and Human Rights in Washington.
The first order of business in bringing about regime change in Iran would be to tear up the 2015 nuclear deal, which Trump is set to either reject or approve before the May 12 deadline. Giuliani, who is not part of the government, believes the president will tear up the agreement – despite the insistence of European allies to preserve the milestone accord – and Trump's so-called "war" cabinet will help him do the job.
"With Secretary of State Pompeo now on his right hand and his national security advisor John Bolton… on his left side, what do you think is going to happen to that agreement, that nuclear agreement?" Giuliani asked, smiling and indicating to the crowd that Trump will simply rip it up and spit on it.
Iran has been outspoken about Washington's plans to leave the nuclear deal. President Hassan Rouhani stated on Sunday that the US would regret the decision.
"If America leaves the nuclear accord, this will entail historic remorse for it," he said in a speech carried live by state television.
Scrapping the deal would also mean Washington will lose its face on international arena, the secretary of Iran's Supreme National Security Council (SNSC), said on Saturday. Given that this is "an international agreement," withdrawing would mean that "no country in the world is able to trust the US because it is also possible to see the coming administration do not accept the agreements brokered by Trumps' administration."
Giuliani also said in his speech that once the deal is gone and "sanctions [are] back, we have a real chance of escalating these protests," referring to series of public protests in various cities throughout Iran beginning in late December 2017 and continuing into early 2018.
The White House has yet to comment on Giuliani's statement, but it seems to be in line with the president's views.
"TIME FOR CHANGE!" Trump tweeted at the height of recent protests in Iran, adding that "the great Iranian people have been repressed for many years."
While the US government was quick to claim the protests were anti-government in nature, they might have missed the point. According to a poll conducted by the Center for International and Security Studies at Maryland and IranPoll, only 0.3 percent of Iranians chose "lack of civil liberties" as the most important problem or challenge facing the country. "Injustice" was also low on the list (1.4 percent). Unemployment came in first at 40.1 percent, followed by inflation and high cost of living (12.5 percent), and youth unemployment (9.4 percent).
"The middle class, who took to the streets, are asking for more economic reforms, asking for more jobs and employment, [for] better standards of living," Ahmed al-Burai, a lecturer at Aydin University in Istanbul, told RT at the time.
If you like this story, share it with a friend!
You can share this story on social media: