Moscow welcomes Trump's desire to meet Putin, mend ties & curb arms race – Lavrov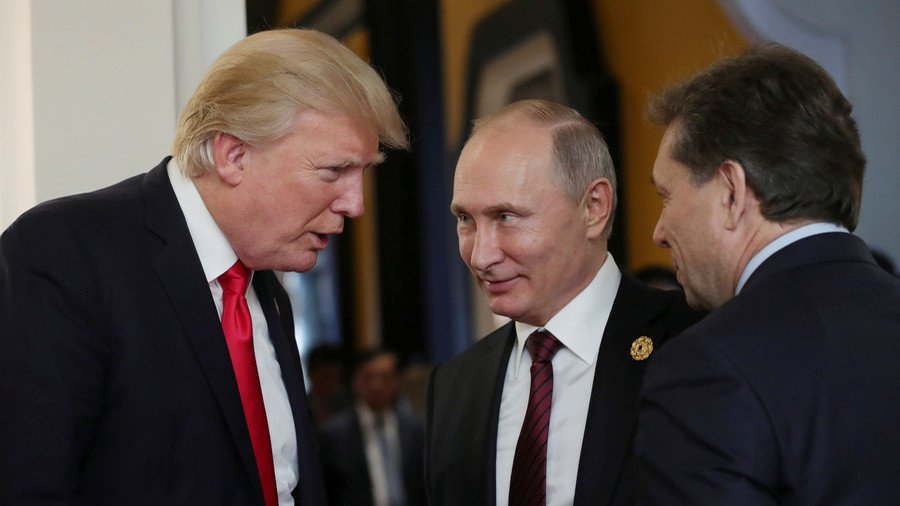 Russia welcomes Donald Trump's desire to engage with Moscow regarding an arms race and other global challenges, but the US leader's deeds must match his words, Foreign Minister Sergey Lavrov has said.
"We have repeatedly stated that we positively assess President Donald Trump's desire to establish normal dialogue between our countries," Lavrov told Italy's Panorama magazine on Thursday. He added, however, that US desire for dialogue would be judged on its "practical steps."
The top diplomat noted that relations between the US and Russia are continuing to deteriorate at present. "Even if there is some positive input from the president, it is being reversed by Russophobic sentiments soaring in the US establishment," Lavrov said.
In the meantime, the two leaders have managed to establish personal contact. Lavrov said that Trump and Russian President Vladimir Putin spoke by phone in early March, when the American leader proposing holding "a high-level meeting very soon." Apart from inviting Putin to the White House, Trump spoke about "his desire to establish coordination of efforts in the international arena, to jointly curb the arms race."
Lavrov said that the dire state of US-Russia relations has had a negative impact on moves to address pressing international challenges, which required shared efforts by the two powers. He expressed hope that "common sense" would prevail in Washington.
However, while Russia "would like to establish decent, predictable, and, if you wish, friendly relations with the US," it will never compromise its principles and national interests, he added.
Lavrov said international politics is becoming "tenser and less predictable" because the US, along with several other Western countries "brought to heel" by the Americans, are trying to preserve "medieval-like domination in world affairs." He accused them of fanning conflict, stirring mistrust and uncertainty, as well as freezing communication channels, adding that these governments "create situations in which the price of a bluff or a mistake can have global [consequences]."
Russia relies on "the triumph of common sense on their side," because "we bear shared responsibility for the future prosperity of humankind," the top diplomat said.
Like this story? Share it with a friend!
You can share this story on social media: