Israeli military on' high alert', reservists and bomb shelters primed over Iran activity in Syria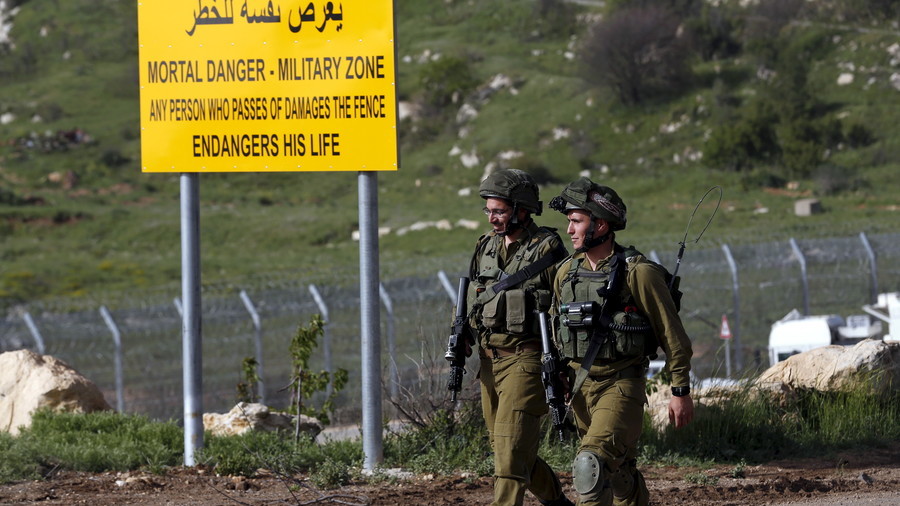 Israel's military is on high alert after allegedly spotting irregular Iranian military movement in Syria, with reservists called up and bomb shelters in the Golan Heights readied in anticipation of an Iranian attack.
Israel has deployed its defense systems and Israeli forces "are on high alert for an attack," according to a military statement obtained by Reuters. The Israeli government has also reportedly instructed local authorities in the Israeli-occupied Golan Heights to "unlock and ready (bomb) shelters."
Israeli military tells Israeli civilians on the Golan Heights to ready their bomb shelters after the military picked up "irregular activity of Iranian forces in Syria". Warning issued minutes before Trump's speech due to start. pic.twitter.com/sI4ywpNJHH

— Raf Sanchez (@rafsanchez) May 8, 2018
The preparations come just as President Donald Trump announced sweeping sanctions against Iran, as well as the United States' withdrawal from the 2015 nuclear deal.
READ MORE: 'No threat' frightens Iran, says top commander in response to Israel's warnings
On Sunday, Israeli media reported that the Israeli military and intelligence services had identified preparations being made by Iranian forces, including Hezbollah and local Shiite militias, for an attack against Israeli military targets in the north.
You can share this story on social media: