South Korea disrupts launch of defectors' propaganda leaflets against Kim Jong-un (PHOTOS)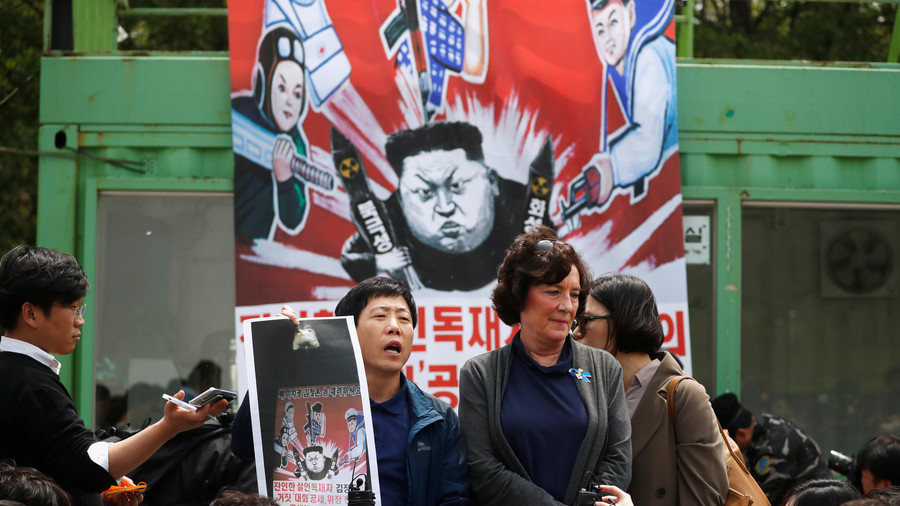 South Korea police have prevented activists from launching balloons and bringing propaganda leaflets to the North, following the landmark summit where the leaders of the two Koreas agreed to cease hostile activities at the border.
The activist group, spearheaded by North Korean defectors, gathered in the city of Paju on Saturday, preparing to release propaganda balloons into the North. Ahead of the planned launch, the activists were confronted by local anti-leaflet protesters, who tried to disrupt the launch. Some 150 Paju locals protested the event, and the police had to intervene when the opposing activists engaged in minor scuffles.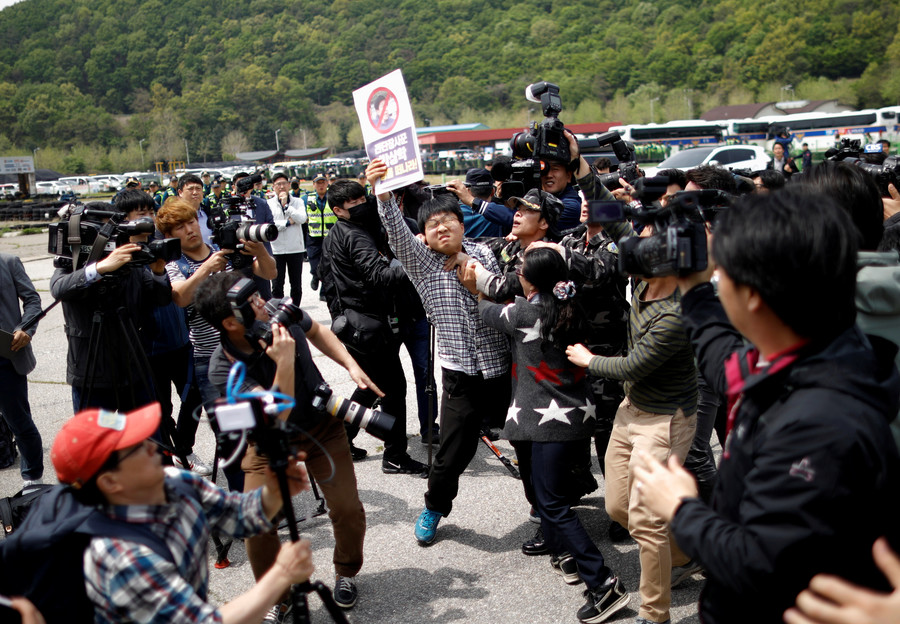 The balloon release, however, never happened, as the police prevented the truck packed with the items, leaflets and gas canisters from reaching the launch site. The group had prepared 150,000 leaflets, 1,000 $1 bills and 500 booklets authored by a North Korean defector, according to the group's leader Park Sang-hak. The propaganda booklet was about the economic growth and prosperity in the South that followed the 1950-53 Korean War.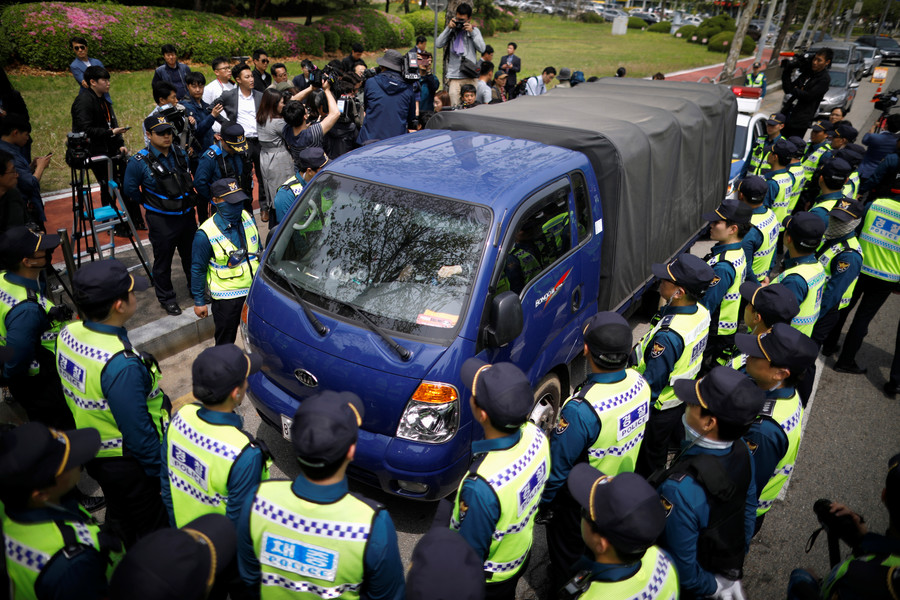 The actions of the South Korean authorities were in line with the last week's landmark summit, held by the leaders of the North and South. As well as agreeing to work together to reach national reconciliation and denuclearize the Korean Peninsula, South Korea's president Moon Jae-in and North Korea's leader Kim Jong-un promised to halt all hostile activities at the border. The two Koreas have already dismantled the iconic Cold War-era loudspeakers near the demilitarized zone, used to blast propaganda at one another.
The peaceful efforts of the two countries apparently left the defector activists bemused, as they continue to insist that Pyongyang should not be trusted.
"We are carried away by Kim Jong-un's sudden deceitful peace offensive, but just a while ago he blackmailed us and the whole world with nuclear and missile provocations, while killing his own family members and executives," the leader of the defector group Park Sang-hak said, ahead of the thwarted balloon launch.
Both North and South Korea have frequently launched loads of propaganda leaflets at one another, using balloons and even blimps. Seoul ended its state-run leaflet program in 2010, but various civil activist groups have continued the practice.
Pyongyang responded accordingly, sending leaflets to South Korean cities and US military installations in the country. The most recent batches of propaganda leaflets contained satirical images of US President Donald Trump, as well as general military threats against Seoul and Washington.
If you like this story, share it with a friend!
You can share this story on social media: