Al Qaeda richer than Islamic State, but US views Iran as bigger threat than terrorists – Moscow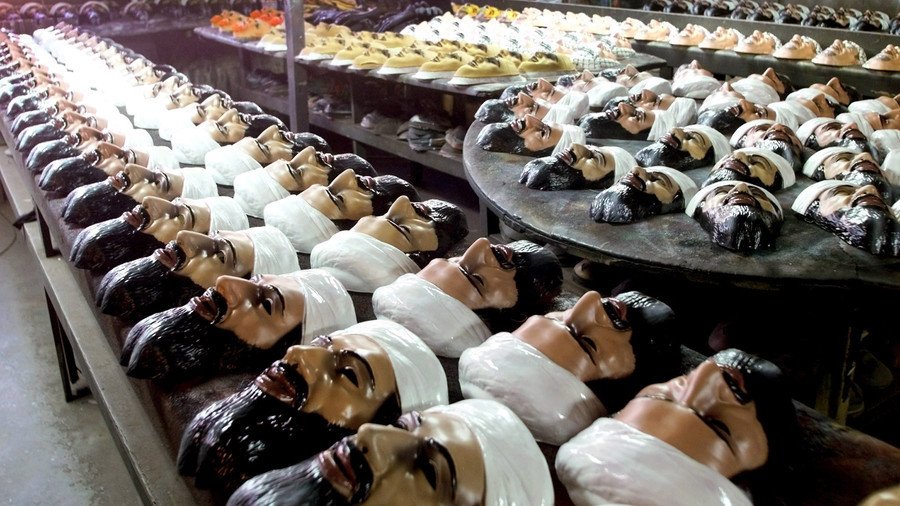 The revenues that Al-Qaeda receives are now more than a dozen times higher than that of Islamic State, but the US still considers Iran and Hezbollah to be greater threats than terrorists, a Russian Foreign Ministry official said.
The income of Islamic State (IS, formerly ISIS), which once held vast parts of Iraq and Syria, dropped to $3 million per month, Dmitry Feoktistov, deputy director of the Russian Foreign Ministry's Department on New Challenges and Threats told RIA Novosti.
Feoktistov stressed that such a drop followed the cutting of the group's channels of financing, mostly thanks to the efforts of the Russian Air Force, by blocking the terrorists' trade of hydrocarbons.
In the meantime, the revenues of Al-Qaeda currently exceed those of IS. The notorious faction's total income from its cells across the globe "is estimated at $20-40 million," according to Feoktistov.
However, Washington seems to have forgotten about the dangers coming from both Al-Qaeda and Islamic State, the official stressed, adding that the US "is only interested in Hezbollah and Iran."
"Americans have recently stopped calling Islamic State the main threat. They don't deny that IS is a threat when asked, but they try to put this issue on the back-burner," he said.
The diplomat noted that the US still maintains contacts with Russia on efforts to cut the terror groups' lines of funding. "Countering terrorist financing is surprisingly an area where our dialogue has never been interrupted," Feoktistov said.
Both Al Qaeda and IS have been embroiled in fierce rivalry for quite some time, with the latter once being an affiliate of Al-Qaeda. In February 2014, Al-Qaeda publicly announced it had severed ties with the extremists due to a disagreement about tactics.
READ MORE: ISIS & Africa terrorist groups stirring new, bigger migrant crisis for Europe – UN food chief
In 2015 Al-Qaeda's spiritual leaders complained that the group's structure "collapsed" due to the rise of IS in the Middle East. The Sunni Islamist organization, founded by Osama bin Laden, was particularly outraged by how IS extremists recruit people and use them against Al-Qaeda.
In April this year the Russian Federal Security Service (FSB) warned that the two factions may merge into a new network. This new group would have cells across the globe and would be able to produce chemical weapons, the FSB added.
Think your friends would be interested? Share this story!
You can share this story on social media: