ISIS & Al-Qaeda may merge and produce chemical weapons – FSB chief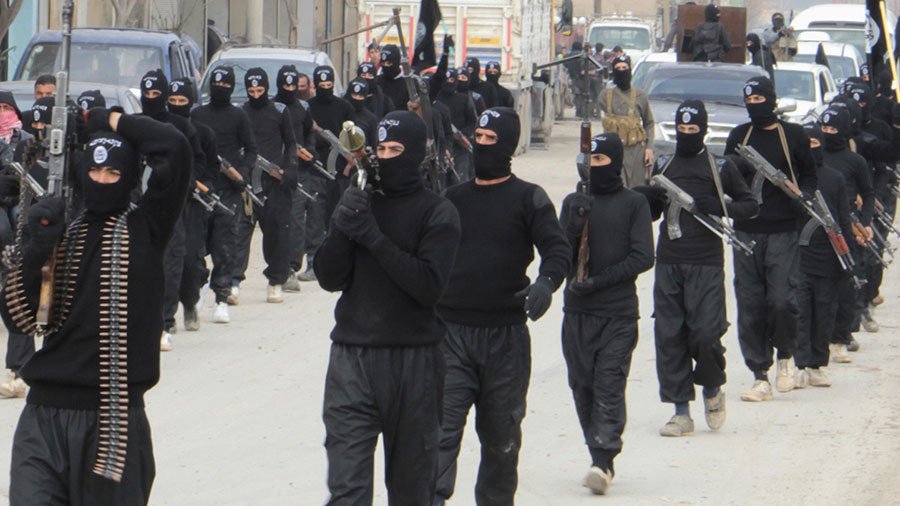 The two terrorists organizations may merge into a new network, the Russian Federal Security Service (FSB) warns. If so, the terrorist groups may gain access to chemical weapon technology.
Islamic State (IS, formerly ISIS) and Al-Qaeda can reunite into one terrorist network, the FSB's director and head of the National Anti-Terrorist Committee, Aleksandr Bortnikov, said on Wednesday. This new group would have cells across the globe and would be able to produce chemical weapons.
"Such [an] organization would have sleeper and active cells in many countries around the world with considerable experience of conducting military and subversive actions in field and city conditions, technologies and infrastructure to produce real rather than fake chemical weapons."
The grim warning was issued at the 7th Moscow Conference on International Security.
The danger from ISIS, which once held vast parts of Iraq and Syria, should still not be underestimated, as half of the more than 1,600 terrorist attacks around the world annually are linked to the group, he added. The attacks have resulted in more than 150,000 casualties since the rise of the terrorist group in 2014, and more than 33,000 people were killed or injured in just the past year.
Meanwhile, the extremists use the rift between the world powers for their goals and this allows them to exist. The global terrorist threat, however, cannot be eliminated by local efforts, but requires a joint approach to fulfill the task, the FSB head said.
Earlier, Russian envoy to NATO Aleksandr Grushko warned that international security suffers from attempts to isolate Russia, as attempting to create "isolated safe havens" are doomed to failure.
Those warnings were echoed by UN Secretary-General Antonio Guterres – also present at the conference – who said that "no state can solve this problem [terrorism] alone."
The two notorious terrorist factions have been embroiled in rivalry for quite some time, despite ISIS once being an affiliate of Al-Qaeda. At one point, the latter lashed out at ISIS' actions, slamming them for the ways they recruit people and use them against Al-Qaeda.
You can share this story on social media: