Anti-Semitic attacks in Ukraine double in 1yr – Jewish group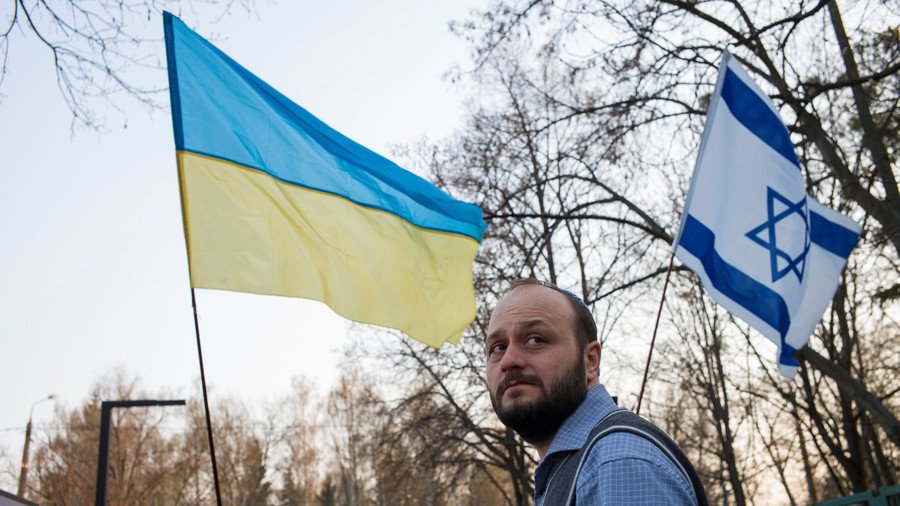 An "unprecedented" surge in anti-Semitic incidents in Ukraine has seen the number of attacks against Jews double over the last year. That's according to the World Jewish Congress (WJC).
In a video posted to Twitter, the WJC said it documented more than 130 anti-Semitic incidents in the country last year. The group, an international federation of Jewish communities and organizations, also said it received reports of 12 other incidents in the last month alone, including far-right marches and vandalism of Jewish sites. There are more than 350,000 Jews in Ukraine.
The WJC has since deleted the posts from social media without explanation. RT.com has contacted the group for comment.
The group was quoting figures presented in the annual report on global anti-Semitism presented by Israel's Diaspora Affairs Minister, Naftali Bennett, in January. Speaking at the time to the Kyiv Post, critics dismissed the report, saying that its authors did not conduct a detailed enough investigation.
The exact figures involved are not clear. According to Vyacheslav Likhachov, the head of the National Minorities rights monitoring group in Ukraine, there were 24 anti-Semitic incidents last year, a rise from 19 in 2016.
READ MORE: 'World must not stand by idly as Ukraine glorifies Nazism at govt level'
There have been a number of high-profile attacks on minority groups in Ukraine in recent times. Last month, a group of Ukrainian neo-Nazis took to Facebook to publicly brag about forcibly evicting a group of Roma from a camp in Kiev. Some 15 tents were burned in the incident which was subsequently slammed by Amnesty International.
Think your friends would be interested? Share this story!
You can share this story on social media: