A clean start? Facebook now offers browsing history wipeout option and a dating tool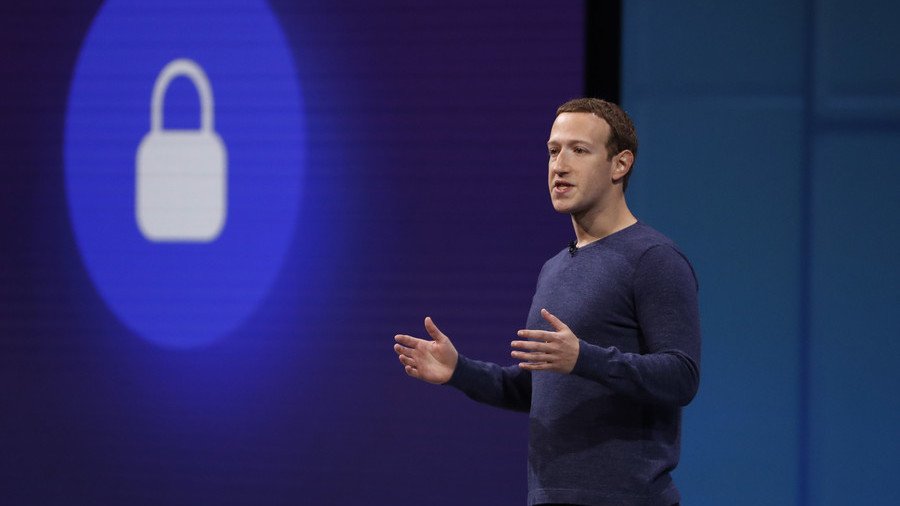 Beset by its recent privacy scandal, Facebook now says it wants to bring "good" to social media, in the form of an option to clear one's browsing history or a way of starting a new relationship.
CEO Mark Zuckerberg announced a new history-clearing feature in a Facebook post, ahead of the company's annual F8 conference on Tuesday, where he gave a passionate speech about the app's future features. And for those unhappy with the company allowing the harvesting of their data, the tech mogul tried to offer a clean start.
"Once we roll out this update, you'll be able to see information about the apps and websites you've interacted with, and you'll be able to clear this information from your account. You'll even be able to turn off having this information stored with your account," he explained.
Zuckerberg compared the new tool to the option of clearing cookies in a browser, which he said can hamper the user experience, as people may have to reconfigure items.
Facebook said it will take a few months to build the update, adding that the company will work with privacy advocates, academics, policymakers and regulators to get their input on the new approach, Reuters reports.
The new developments come as Facebook weathers a storm of controversy following the Cambridge Analytica scandal, which saw the data of 87 million users harvested.
Zuckerberg channelled his inner Barack Obama in an impassioned speech in defense of the company at F8. "We need to take a broader view of our responsibility. It's not enough to just build helpful, powerful tools. We need to make sure they are used for good. And we will," he said.
Zuckerberg also unveiled plans to introduce a dating service, saying it is a natural fit for a company that specializes in connecting people online.
"There are 200 million people on Facebook that list themselves as single, so clearly there's something to do here," Zuckerberg said. The tech billionaire stressed that the service will be focused on finding long-term relationships, "not just hook-ups".
He also revealed new updates for Facebook Messenger, WhatsApp and pretty much everything else Facebook does.
Like this story? Share it with a friend!
You can share this story on social media: