Global debt balloons to all-time high of $164 trillion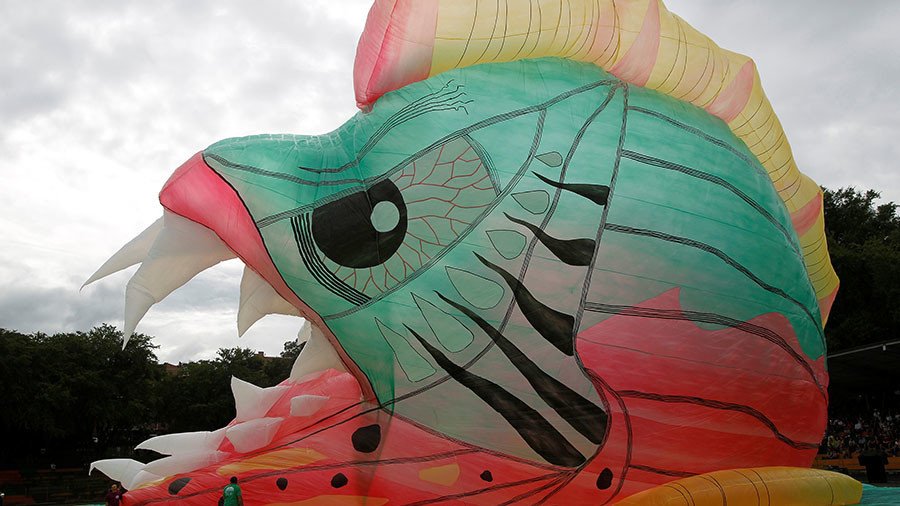 The world is now 12 percent of GDP deeper in debt than it was at the peak of the financial crisis in 2009, says the International Monetary Fund (IMF). China was described as a "driving force" behind the new debt levels.
According to its Fiscal Monitor report, global debt is at a historical high, reaching the equivalent of 225 percent of GDP.
"One hundred and sixty-four trillion is a huge number," said Vitor Gaspar, head of the IMF's fiscal affairs department. "When we talk about the risks looming on the horizon, one of the risks has to do with the high level of public and private debt."
The ballooning debt could make it harder for countries to respond to the next recession and pay off debts if financing conditions tighten, according to the fund.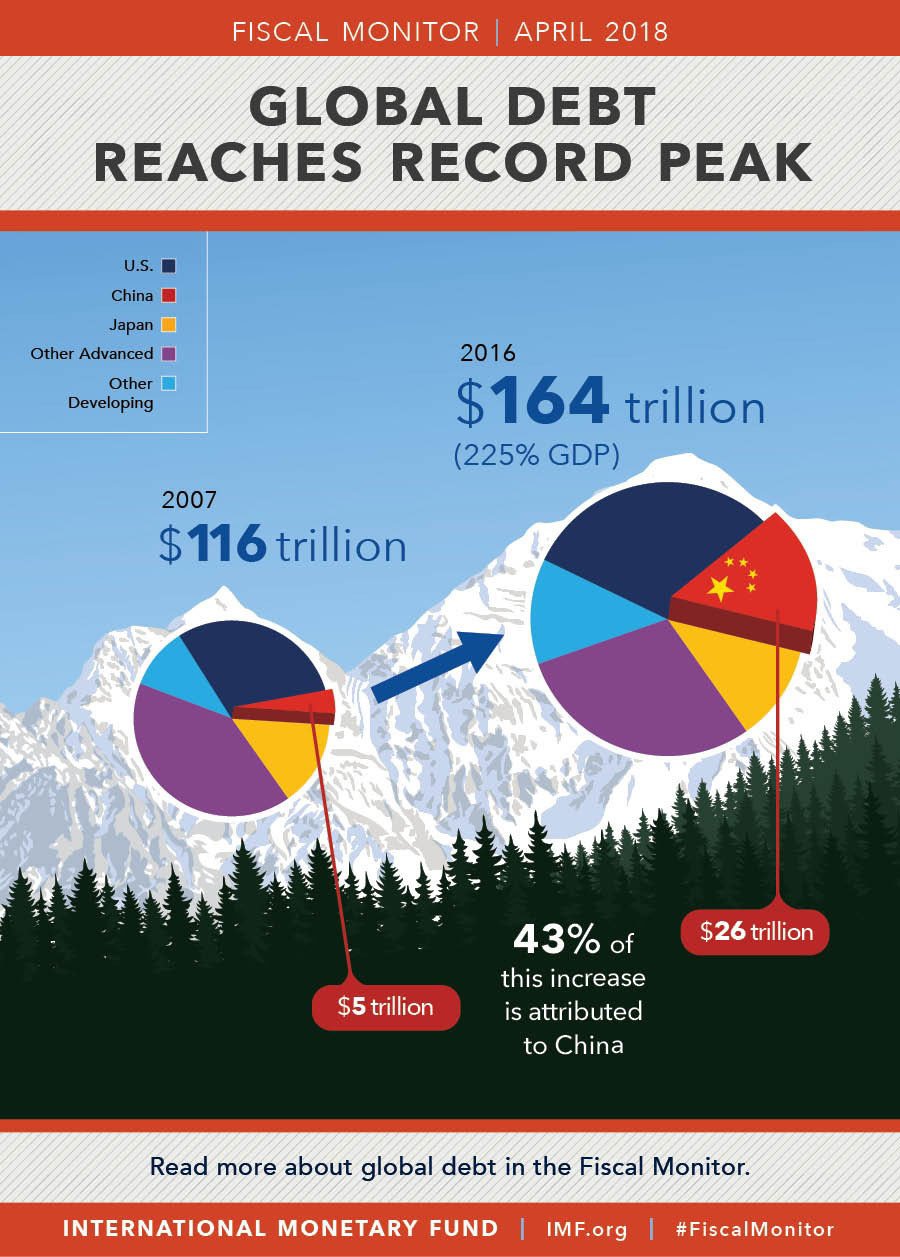 It said that China has accounted for almost three-quarters of the increase in private debt since the global financial crisis. Japan and the US account for more than half of the global debt.
The IMF says the reason for the debt build-up is the economic collapse during the 2008 financial crisis, and the policy response to that crisis. It also blamed the effects of the commodities price crash in 2014, as well as rapid spending growth in emerging markets and low-income developing countries.
Talking about the US, it said that "fiscal stimulus is happening when the economy is close to full employment, keeping overall deficits above $1 trillion (five percent of GDP) over the next three years."
The report has cited the US as the only advanced economy that is expected to see a further increase in its debt-to-GDP ratio over the next five years. The IMF has attributed that to President Donald Trump's tax cuts and a simultaneous increase in spending.
According to the IMF, 19 countries have either reached or far surpassed their debt ceilings this year. In 2017, more than a third of advanced economies had debt above 85 percent of GDP. In 2000, the number of advanced economies that had reached this level of debt was three times lower.
The IMF said countries should take decisive action to rebuild their fiscal buffers so they could increase spending during hard times. It has urged the US, whose budget deficit is expected to surpass $1 trillion by 2020, to "recalibrate" its fiscal policy so government debt-to-GDP levels decline over the medium term.
For more stories on economy & finance visit RT's business section
You can share this story on social media: