Ethiopia demands UK return pillaged treasure taken 150 years ago (DEBATE)
Ethiopia is calling for the return of valuable artefacts plundered by British forces 150 years ago. The East African treasures are currently on display at the Victoria and Albert Museum in London.
The country has demanded that all of the looted antiquities be sent back to Ethiopia on a permanent basis, refusing an offer of a long-term loan by the V&A Museum.
READ MORE: 'Cover you with kisses, my Angel': #Romanovs100 intimate love letters
Among the treasures are a gold crown and chalice seized by British forces during the Battle of Maqdala in 1868 after troops ransacked the fortress of Emperor Tewodros II. The items were sold to raise money for the British military and were first exhibited in 1872.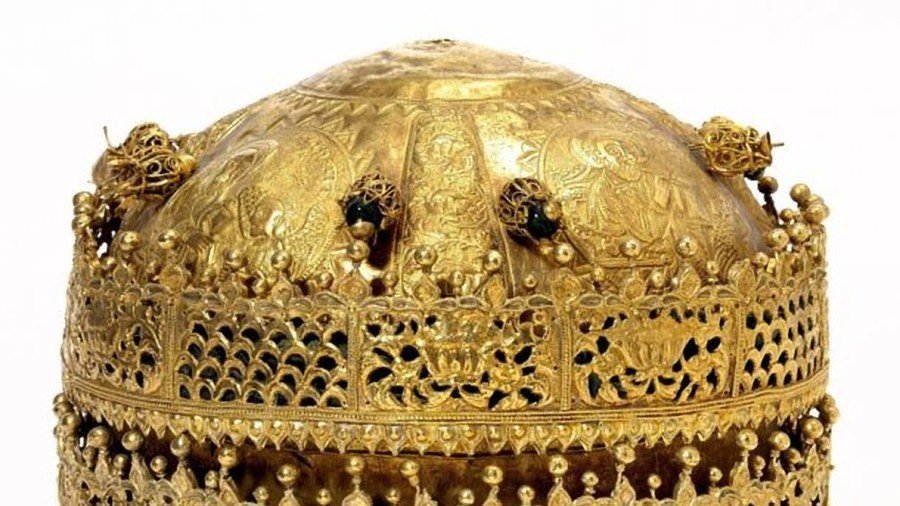 The V&A announced in February it was staging an exhibition with the looted treasure, reigniting the diplomatic row. Addis Ababa first requested the artefacts back in 2007, according to Ethiopian Minister of Culture and Tourism Hirut Woldemariam.
Tristram Hunt, director of the Victoria and Albert Museum (V&A), says the exhibition was organized in consultation with the Ethiopian community in London and remains "committed to continuing the important and wide-ranging dialogue with colleagues at the Ethiopian Embassy in London."
The issue remains a bone of contention between the two nations, as commentators from both sides outlined to RT.
British broadcaster Jon Gaunt pointed to Iraq and Syria where antiquities have been looted by ISIS, suggesting unstable nations like Ethiopia can not be tasked with looking after their own treasures.
This argument was refuted by Ethiopian political commentator Awol Allo, blasting it as "condescending" and a "colonial narrative." Allo said people should be able to visit Ethiopia and see the national treasures there.
Think your friends would be interested? Share this story!
You can share this story on social media: