'Cover you with kisses, my Angel': #Romanovs100 intimate love letters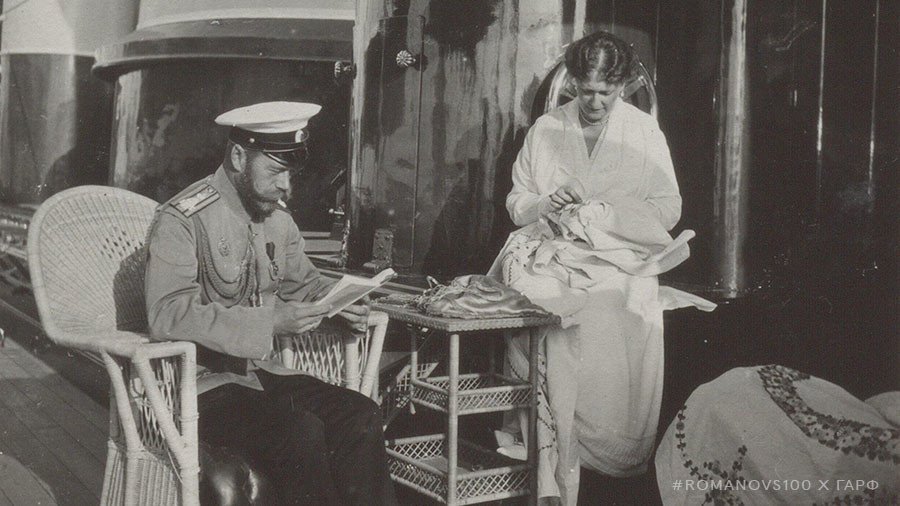 RT's multi-platform history photo project about the Romanov family is well underway, focusing on the family's daily affairs and shining light on some of the more intimate moments between Nicholas II and Alexandra Feodorovna.
A love story lies at the heart of the #Romanovs100 project. Private correspondence between Tsar Nicholas II and Empress Alexandra Feodorovna, born Alix of Hesse and by Rhine, reveals a relationship that survived extraordinary tumult.
The royal couple spent almost all of their time together and the only reason for such an extensive correspondence was the need for Nicholas II to spend more time in the army HQ during World War I. He would sometimes exchange several telegrams a day with Alexandra in addition to lengthy letters.
They first met in 1884 – Nicholas was 16, Alix was 12. Five years later they met again, but marriage prospects were bleak so their romantic correspondence began in secret. The Russian heir had to wait till 1894 to officially become engaged to the Darmstadt princess, and this was only made possible by the sudden and grave illness of his father, Alexander III.
Nicholas and Alexandra wrote to each other in English, using sweet nicknames for themselves and their children. The Empress would address her husband as "My very own Treasure," "My own Sweetheart" and "Sunshine," while he mostly called her "Sunny." They both called their son, Alexei, "Sunbeam" and "Sun Ray" when they didn't refer to him as "little one" or "baby."
#Romanovs100 is a 100-day social media history project carried out on Twitter, Facebook, Instagram and YouTube. Choose your preferred platform, or follow them all.
READ MORE: #Romanovs100 go live: Here's how to find the project on Facebook, YouTube, Instagram & Twitter
You can share this story on social media: