'Bomb North Korea' protest as leaders seek to defuse months of tension
Published time: 27 Apr, 2018 07:07
Edited time: 27 Apr, 2018 07:43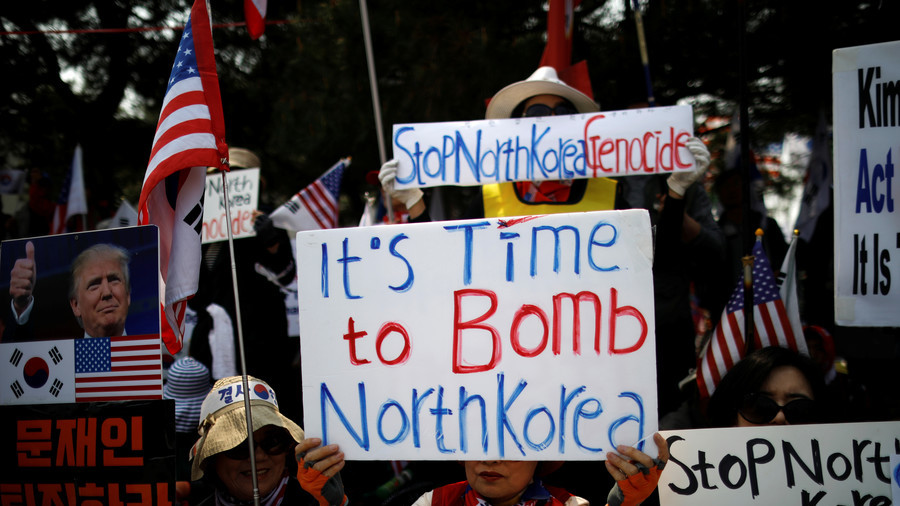 South Korean activists have gathered for an anti-North protest with controversial banners, calling for their northern neighbors to be 'bombed' as Kim Jong-un and South Korean President Moon Jae-in begin historic talks.
"It's time to bomb North Korea," read a banner seen in the protest against the inter-Korean summit in Paju city, just south of the "truce village" of Panmunjom.
Hundreds of South Koreans gathered near the de facto border between the countries to protest the much-anticipated talks between Kim and Moon. Several activists burnt two paper North Korean flags with the images of Kim Jong-un and former leaders Kim Il-sung and Kim Jong-il. "Step down, Moon Jae-in!" the demonstrators were heard chanting, AP reported.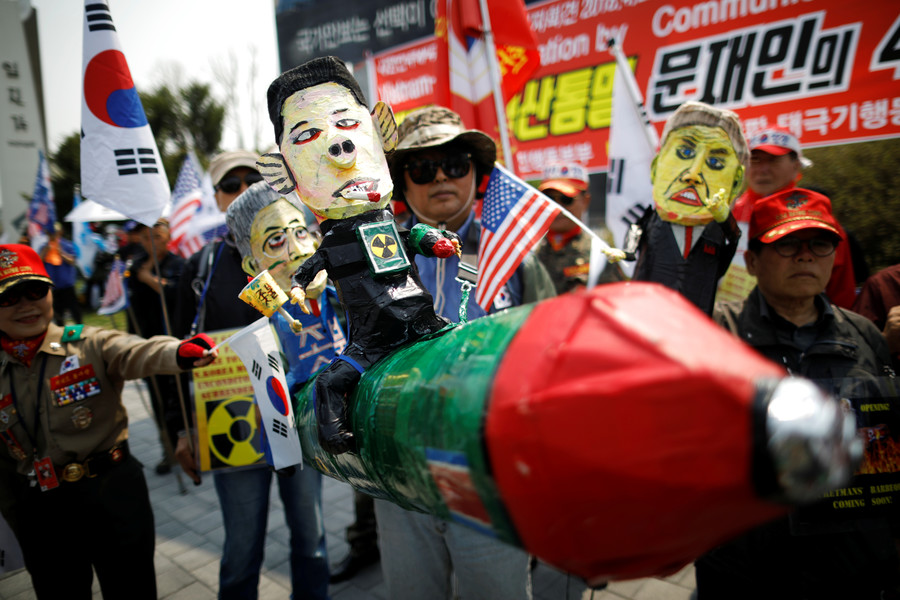 The summit between Kim and Moon began in Panmunjom on Friday morning. This is the first inter-Korean summit since 2007, when Kim Jong-il met then-South Korean President Roh Moo-hyun. The meeting is drawing all eyes, coming ahead of the hotly discussed talks between Kim and US President Donald Trump.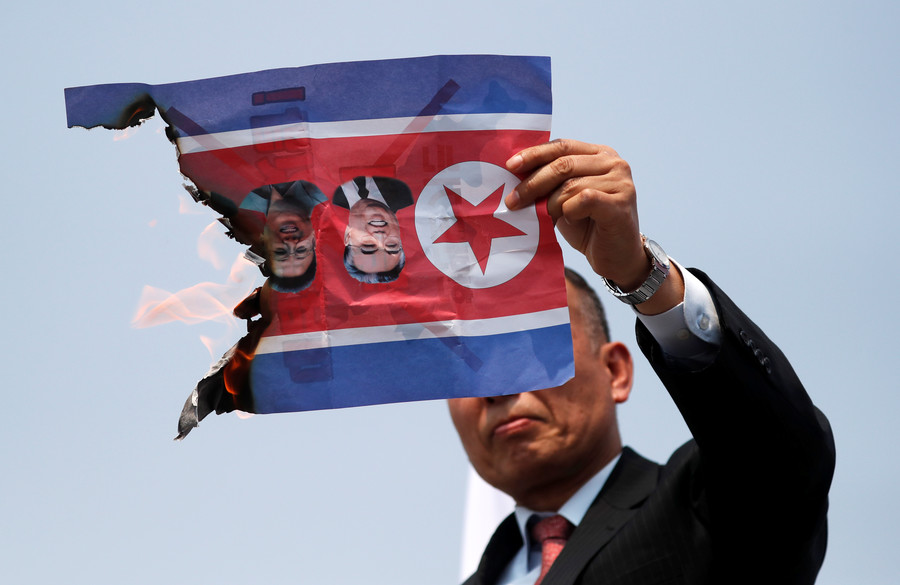 READ MORE: After 10 years of silence, N. Korea's Kim wants to talk to South more
After the first round of negotiations, a South Korean official confirmed that both leaders had "serious, frank" talks on the denuclearization of the Korean peninsula. Pyongyang's nuclear program stirred tensions in the region to boiling point in late 2017. However, earlier in April, Kim announced a freeze of all nuclear and missile exercises and a closure of a major test site, saying that there is no need for additional tests anymore.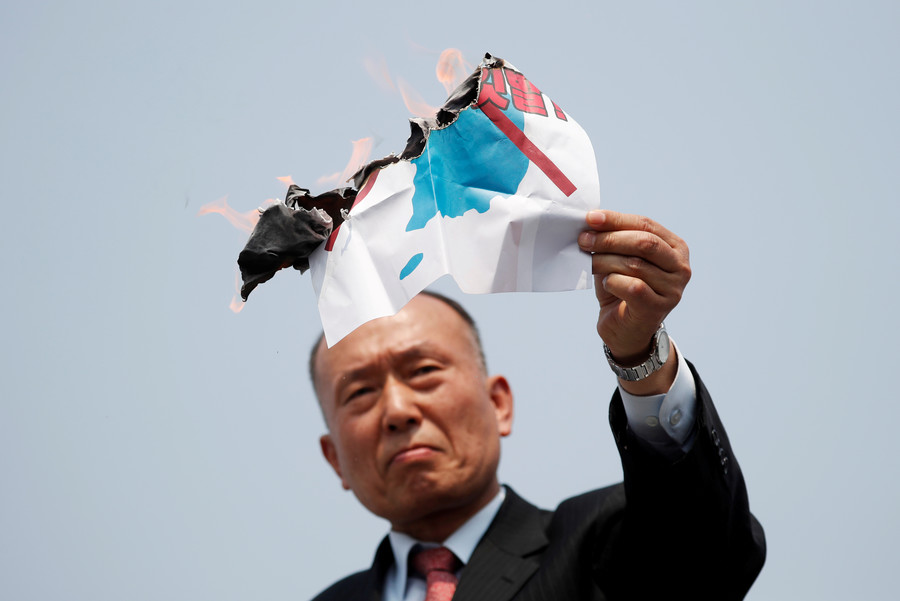 Think your friends would be interested? Share this story!